Berkeley sticks to targets as profit falls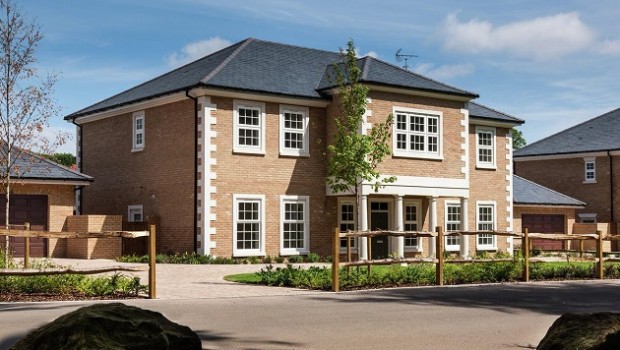 Berkeley Group stuck to its targets for shareholder returns as the housebuilder reported a 16.6% fall in first-half profit caused by the Covid-19 crisis.
Pretax profit for the six months to the end of October dropped to £230.8m from £276.6m a year earlier as revenue declined 3.8% to £895.9m. The value of underlying sales reservations was about 15% lower than the rate for the previous year.
The FTSE 100 company said it was on track to achieve a pretax return on equity of at least 15% for the six years to April 2025 and to return £280m a year to shareholders through dividends or buybacks by September 2025 with £140m due to be paid before March 2021.
Berkeley said £455m of surplus capital would be used either to buy land or make extra cash payments to shareholders in the period to April 2023. The prices of Berkeley houses has stayed firm and cancellations are stable and within the normal range, the company said.
The company said its targets were underpinned by forward sales up to £1.94bn from £1.86bn in April and the purchase of four new sites in the first half. It returned £171.4m to shareholders in the first half including £134.3m in dividends.
Berkeley, which builds homes in London and south-east England, sold 1,104 properties in the first half compared with 1,389 a year earlier as sites were closed for much of the first Covid-19 lockdown period. The average selling price rose to £799,000 from £644,000 reflecting the mix of properties.
Rob Perrins, Berkeley's chief executive, said: "The resilient performance in the period reflects Berkeley's clear capital allocation priority which is to preserve its financial strength at all times, investing in our sites to make sustainable risk-adjusted returns to our shareholders."
Berkeley had net cash of £954m at the end of October, down from £1.14bn at the end of April.