Berkeley Group H1 profit drops amid Brexit uncertainty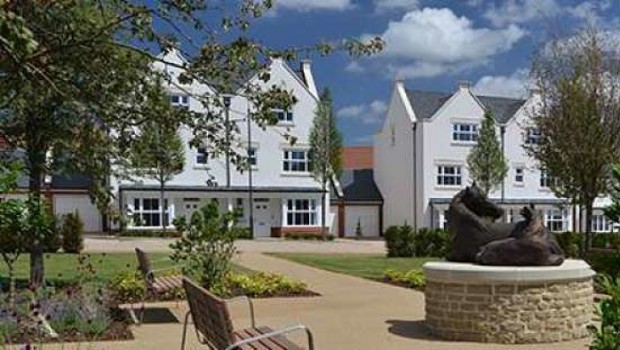 Berkeley Group posted a drop in half-year profit on Friday as Brexit uncertainty took its toll, but lifted its profit forecast for the full year.
In the six months to the end of October, pre-tax profit fell 25.7% to £401.2m. During the period, it sold 2,027 homes, down from 2,190 in the same half a year ago, at an average selling price of £740,000 versus £721,000.
The company lifted is pre-tax profit guidance for the current financial year by more than 5%, with full-year split between first and second half anticipated to be similar to last year, when 55% was earned in the first six months of the year. Berkeley said this reflected "resilient" trading in the period and backed its guidance for the next two years.
The group said it had a good start to the year, which is reflected in its guidance.
"This is in the context of a short term outlook that is clearly uncertain due to the ongoing Brexit process and a number of headwinds in the operating environment in London and the South East," the company said.
"This uncertainty affects sentiment and confidence which has a consequential adverse impact on investment levels and transaction volumes with a number of developers withdrawing from these markets."
The housebuilder said trading conditions and the value of new reservations in the period to 31 October have remained consistent with the previous 18 months, reflecting a market in London and the South East that "lacks urgency".
Pricing and cancellation levels are stable but underlying demand is constrained by a combination of macro uncertainties and policy interventions. These include high transaction costs and mortgage restrictions, on both income multiples and mortgage offer periods.
Berkeley said it was extending its annual shareholder return at the current amount of £280m per year to 2025.
At 0855 GMT, the shares were up 2.4% to 3,401p.
George Salmon, equity analyst at Hargreaves Lansdown, said: "These are strong results from Berkeley. Upgraded profits and a balance sheet that looks even more resolute has given the group the confidence to promise a steady flow of shareholder returns all the way out to 2025.
"However, there's only so much the group can do to look after its share price. Sentiment will remain closely tied to the Brexit barometer, since London could well be in the eye of the storm should a disorderly departure trigger a housing meltdown.
"While the shares remain something of a binary bet on Brexit in the short-term, looking further afield Berkeley's niche operating model and enviable track record mean we think it should be a long-term winner."