Ben & Jerry's sues Unilever over ending of West Bank boycott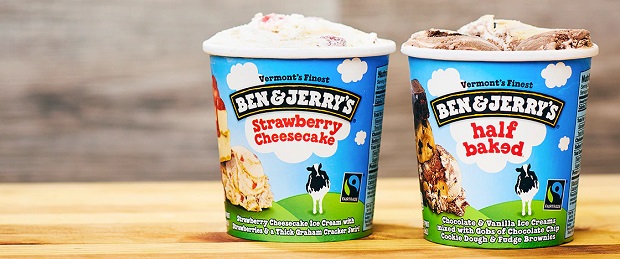 Ice-cream brand Ben & Jerry's is suing parent company Unilever for ending its boycott of occupied Palestinian territories, saying the decision conflicted with its "core values".
The ethical company filed a suit in New York on Tuesday seeking an injunction after Unilever last week sold its interest in the ice-cream to Israeli licence-holder Avi Zinger, allowing Ben & Jerry's to be stocked again in shops.
Ben & Jerry's said the legal action was "essential to... protect the brand and social integrity Ben & Jerry's has spent decades building".
Consumer good conglomerate Unilever bought Ben & Jerry's in 2000 but an independent board was retained. The ice-cream firm last year said it would no longer operate in the West Bank because of human rights concerns over the Israeli occupation of Palestinian land seized in 1967.
The lawsuit claims Unilever's decision was made without the consent of the independent board and breaches an agreement allowing the brand to protect its founder's values and reputation.
Unilever's move was last week criticised by one of its shareholders, KLP - Norway's largest pension fund.
Kiran Aziz, the head of responsible investments at KLP, said: "Disappointingly, Unilever has bowed to pressure and is putting profits over human rights in stark contrast to Ben and Jerry's which took a principled stance against the Israeli government's illegal and brutal occupation."
It said global investors should "praise and reward progressive companies like Ben and Jerry's" for taking human rights violations seriously.
"The human rights abuses situation is worsening further still throughout the occupied West Bank," she added.