Bellway ups dividend and plans to reduce cover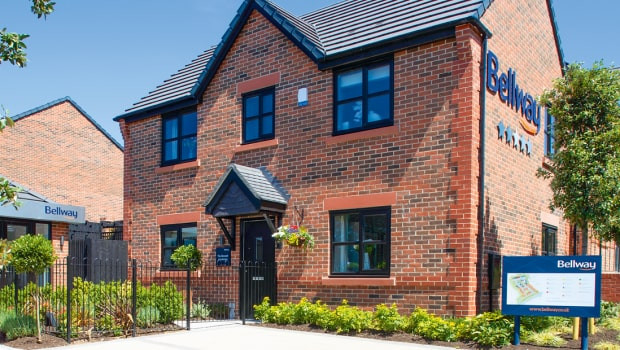 Bellway announced a big increase in its dividend and a reduction in dividend cover as the housebuilder reported an 8.9% increase in underlying first-half profit.
Underlying pretax profit for the six months to the end of January rose to £327.2m from £300.5m a year earlier as revenue increased 3.5% to £1.78bn. Statutory pretax profit rose 9.8% to £307.6m.
The FTSE 250 group increased its interim dividend by 28.6% to 45p a share. Bellway said the dividend would be covered three times by underlying earnings for the year and that it would reduce cover to about 2.5 times earnings by the end of July 2024.
Chairman Paul Hampden Smith said: "Beyond this financial year, Bellway will benefit from strong investment returns and enhanced cash generation. These will be driven by its strengthened land bank, following a period of increased investment over the past 18 months.
"As a result, we can balance volume growth with higher dividend returns for shareholders, notwithstanding an expected increase in corporate tax rates. We therefore plan to progressively reduce dividend cover."
Bellway completed 5,694 new homes in the first half compared with 5,656 a year earlier. Reservations increased 5.8% to 202 per week and the underlying operating margin improved to 18.7% from 17.3%.