Battle for Sky hots up as Comcast lifts offer; government clears Fox takeover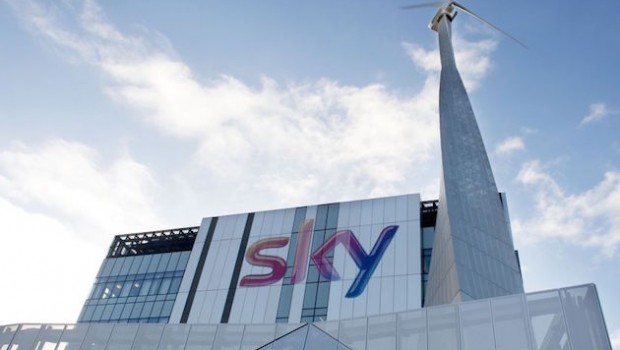 The battle for Sky stepped up a notch after US media giant Comcast raised its bid for the London-listed broadcaster, while the UK government cleared a takeover by Fox.
Late on Wednesday, Comcast increased its bid to £14.75 per share from a previous offer of £12.50, trumping a sweetened £14 per share bid from Rupert Murdoch's 21st Century Fox just hours earlier.
The company said that the offer, which implies a valuation of £26bn, has been recommended by Sky's Independent Committee of directors.
"Comcast has long admired Sky and believes it is an outstanding company and a great fit with Comcast. Today's announcement further underscores Comcast's belief and its commitment to owning Sky," it said.
Meanwhile, the UK government gave the green light on Thursday for Murdoch's takeover of the 61% shares in Sky it does not already own.
New culture secretary, Jeremy Wright, gave Fox the go-ahead following a final consultation on plans to make the company sell Sky News to reduce Murdoch's control of UK news media. As part of the deal, Murdoch will also be required to make up for any shortfall in funding by Sky News's new owner, Disney.
Commenting on the improved Comcast offer, Laith Khalaf, senior analyst at Hargreaves Lansdown, said: "Red letter days are coming thick and fast for Sky shareholders. Investors are now close to doubling their money as a result of the bidding war for Sky, and there may yet be another twist in this tale which will swell their coffers even more.
"Like their counterparts at Ocado, Sky shareholders have a lot to thank Amazon for, which along with Netflix has prompted this drive for consolidation in the media industry. These tech upstarts have encroached on the territory of traditional players like Disney and Comcast, prompting them to scale up to fend of the threat of digital streaming services.
"There is the question of whether Disney and Comcast are paying over the odds for Sky, after all, no matter how many synergies and strategic benefits you can wring out of a takeover, it's hard to see how you can double the value of the acquired company."
Meanwhile, Jefferies said Comcast's new cash offer of £14.75 "is merely the opening shot in an endgame which will gather pace following the granted approval of Fox/Sky by the Secretary of State (without further remedies) in a statement today".
"Until now there was a widely-held view that Comcast would refrain from a Sky bidding war, keeping its powder dry to contest DIS for Fox's entertainment assets. But in raising its offer today, Comcast has made clear that it sees Sky as a valuable prize in itself," said Jefferies, as it upped its price target on buy-rated Sky to 1,750p from 1,600p.
At 1350 BST, Sky shares were up 2.6% to 1,533.50p.