Barratt Developments on track for FY amid 'strong' demand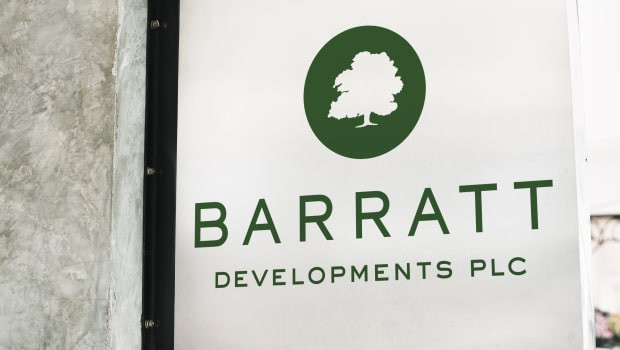 Housebuilder Barratt Developments said on Thursday that it was on track to meet its expectations for the year as it highlighted strong demand.
In an update for the period from 1 January to 1 May, the company said forward sales were £4.38bn versus £3.70bn the year before. Net private reservations per active outlet per average week were 0.93, up from 0.83 a year earlier and Barratt delivered 4,625 total home completions during the period, down from 4,481 a year earlier. This took the total for the year to date to 12,692.
"As previously flagged, the decrease in completions in the financial year to date reflects a return to the group's normal seasonality as well as the impact of the tapering of the Help to Buy scheme and the original stamp duty holiday deadline, which fell within the comparative period in 2021," it said.
Barratt said it was on track to deliver total home completions of between 18,000 and 18,250, including around 750 joint venture home completions.
"Macro-economic uncertainties remain, most notably around the war in Ukraine and rising inflation and interest rates in the wider UK economy," the company said.
"As a business, we also face higher taxation, the ongoing challenges around build cost inflation and the future withdrawal of Help to Buy, which will begin to taper in Autumn 2022, as the scheme draws to a close in March 2023.
"The board believes, however, that the overall strength of the housing market, our operational performance since the onset of the pandemic and our strong financial position provides us with the platform and flexibility to react to any challenges and opportunities in the remainder of FY22 and beyond."