Barclays quarterly profits undershoot as markets arm starved of volume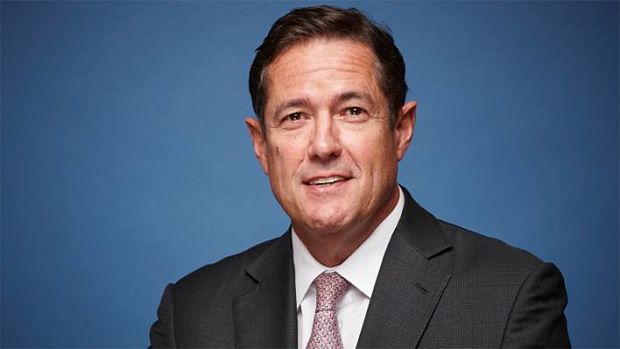 Third quarter profits at Barclays were lower than expected as its investment banking business faced difficult markets that was only partly offset by an improvement in the UK bank and the consumer credit arm.
Barclays also confirmed that it was setting up a separate ring-fenced bank, Barclays Bank UK, to run alongside the rest of the business as part of ongoing regulatory reforms since the financial crisis.
But for the three months to 30 September, the group generated pre-tax profit of £1.11bn, which was well short of the consensus forecast of £1.4bn, although up 30% the same quarter last year thanks to lower operating expenses, litigation and conduct charges.
Net operating income fell 4% to £4.46bn, with the Markets business's.contribution of £0.98bn down 30% year on year and 19% quarter on quarter as the credit and rates segments underperformed. There was an impairment charge of £709m.
For the nine months of the year so far, reported profits have sunk to a £628m loss due to writedowns on the sale of Barclays Africa in the first half.
Chief executive Jes Staley said the third quarter was "a difficult one" for the Markets business, as a "lack of volume and volatility in fixed income, currency and commodities hit markets revenues hard across the industry, and we were no exception to this trend".
Looking for the positives, Staley was able to point to an improvement in profitability in the UK business, and a good underlying return from the Consumer, Cards and Payments business to partially offset the underperformance in Markets.
The American investment banker, who was hired towards the end of 2015, also hailed the "completion" of the bank's restructuring that "means we can now turn our full attention towards what matters most to our shareholders: improving group returns".
As a result, new targets for 2019 and 2020 were unveiled: a group return on tangible equity of greater than 9% in 2019 and greater than 10% in 2020, a "firm" target range for costs to fall from 2017's £14.2-14.3bn to £13.6-13.9bn for 2019, excluding litigation and conduct charges, but also "depending on proactive investment choices we make in that year".
These targets are based on an assumption of running the business within a regulatory core tier-1 ratio capital range of around 13%.
DISAPPOINTED REACTION
Shares in Barclays fell almost 5% to 187.95p in early trading on Thursday, meaning they have fallen around 16% since Staley took the tiller.
Analyst Gary Greenwood at Shore Capital called it a "disappointing" update, "well below" expectations, primarily due to weaker than expected performance from the investment banking operations.
"We view this as a reflection of difficult operating conditions during the period, reflecting low volatility, as against a structural issue. That said, it will no doubt give fuel to those who feel that Barclays should be shrinking its exposure to this division."
He noted that updated guidance on IFRS9, on a 'fully loaded' basis was now expected to reduce the core tier 1 ratio by around 40 basis points but transitional relief will reduce the impact to just 20bps, with tangible NAV per share expected to reduce by 10-12p upon introduction on 1 January 2018.
"IFRS9 therefore does not appear to be a material issue for Barclays."
Ian Gordon at Investec said the bank's investors "have already endured a torrid time in 2017" with the update offering "no relief at all", with a 23% profits miss on consensus, or 11% if generously ignoring the £168m impairment tied to an earlier cards portfolio sale.
While regarding capital as adequate, or fixed, earnings and returns "remain the problem" for Gordon, with Q3 underlying PBT an 11% miss on consensus, revenues of £5.2bn miss by 3% though he noted costs at £3.4bn were in line.
"Performance within the UK business appears broadly stable, if not spectacular. We think that substantially all the 'damage' came from within the international division."
Gordon felt the new ROTE targets "appear aspirational", with the costs guidance appearing "reasonable but "the implicit revenue targets less so".
Hargreaves Lansdown's Laith Khalaf said the results had "a lot of noise", with one-off charges, adjustments and writedowns "muddying the waters considerably".
"This is the first time Barclays has reported since getting rid of its bad bank, but anyone who hoped this might simplify its financial reporting will be sorely disappointed."
Upside for Khalaf was seen in PPI costs falling out of the equation, and "maybe a hint of a dividend increase coming next year".
But he noted: "Litigation still remains a risk for Barclays, with more than 20 separate investigations ongoing, not least one relating to CEO Jes Staley's attempt to uncover a whisteblower in his own ranks. However like Lloyds, Barclays has made no further provisions for PPI in the third quarter, despite the FCA kicking off a high profile advertising campaign."
Khalaf feels Barclays "appears to be stalling somewhat" and said it was "touch and go whether the bank will break even in 2017".