Barclays first-quarter profit drops 10%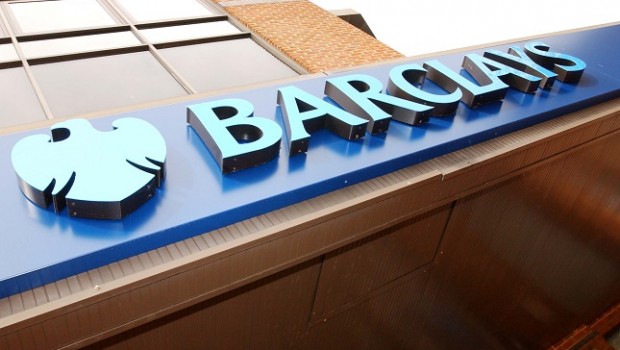 Barclays posted a 10% drop in first-quarter profit on Thursday as total income also fell amid tougher times for its corporate and investment bank division, and said it might have to cut costs further to meet returns targets.
First-quarter pre-tax profit came in at £1.5bn, down from £1.7bn in the same period a year ago, while total income slipped 2% to £5.3bn.
Income at the company's corporate and investment bank division fell 11% during the quarter to £2.5bn, reflecting reduced client activity, lower volatility and a smaller banking fee pool across the industry. Markets income declined 6% to £1.4bn, banking fees income was down 17% to £569m and corporate income was 13% lower at £567m.
Group return on tangible equity was 9.6%, down from 11% in the first quarter of 2018. Meanwhile, the common equity tier 1 ratio was 13% versus 13.2% in December last year.
Barclays reiterated its target of achieving group return on tangible equity of more than 9% for 2019 and more than 10% for 2020.It also said that if the income environment remains challenging for the rest of the year it expects to reduce costs below 2019 guidance of between £13.6bn and £13.9bn.
The results come as the bank is engaged in a battle with activist investor Edward Bramson, who wants Barclays to streamline its investment banking business.
At 0810 BST, the shares were down 1.3% at 164.22p.
Nicholas Hyett, equity analyst at Hargreaves Lansdown, said: "A poor result from the investment bank isn't a great surprise, international rivals have flagged pretty tough conditions across the market and Barclays is keen to point to a growing share of global banking fees.
"It's not all doom and gloom though. Cost control looks good, and management have made it clear they're willing, and able, to flex the cost base further to boost profitability if tough conditions continue. Underlying bad loans also remain pretty stable – and are actually improving in the UK despite the tough market backdrop.
"Overall we don't think this changes things too much for Barclays, investment banking results are poor, but not worse than expected, while UK results are a tad disappointing, but certainly not critical. Investors will either continue to believe in Barclays the bulge bracket bank, or not."