Barclays' capital ratio stronger than expected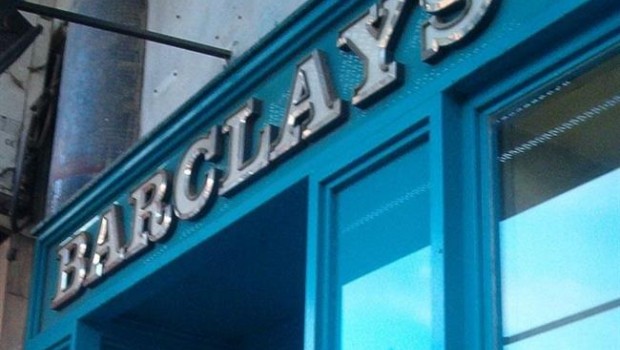 Barclays said its core capital ratio would be stronger than expected at the end of the second quarter but that its results for the period would be affected by a tough market for income and bad debts.
The bank said it expects to report a common equity tier 1 (CET1) capital ratio of about 14% for 30 June, above expectations, up from 13.1% at the end of March. The bank said the CET1 was strengthened by regulatory changes, including transitional relief for impairments under the IFRS 9 accounting standard, and lower than forecast risk-weighted assets (RWAs).
The ratio measures how much capital a bank has as a percentage of its loans and investments, weighted according to risk. The higher the ratio the more protection a bank has from bad debts. Barclays' profit fell by more than a third in the first quarter as it set aside £ for potential debt writeoffs during the Covid-19 crisis.
On Monday Barclays said its second-quarter results would reflect "the challenging income and impairment conditions for the consumer and corporate businesses, and continuing strength of markets income. It added: "In the second half of the year there may be headwinds to the CET1 ratio from procyclical effects on RWAs and reduced transitional relief on IFRS9 impairment."
Barclays said its maximum distributable amount hurdle was expected to reduce to 11.2% from 11.5% at the end of March due to a change in the Bank of England's calculation method.
Barclays shares rose 1% to 118.9p at 11:34 BST.