Bank of Georgia slips into the red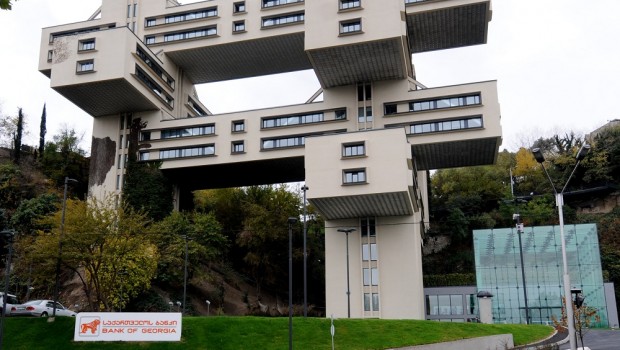 Bank of Georgia slid into the red in the first quarter, following the disruption caused by the Covid-19 outbreak.
The loss for first three months of 2020 was Georgian lari 99.95m (£25.6m), compared to a profit a year earlier of GEL 156.54m. Operating income rose 1.1% year-on-year, to GEL 168.77m, but fell 10.2% from the final quarter of 2019.
The London-listed bank, which has around 90 branches in Georgia, said operating income during the first three months of the year had been driven by "stable" net interest income, and net fee and commission. It also reported "strong" net foreign currency gains.
Profits, however, were hit by a one-off loss of GEL38.7m after it offered retail banking clients three-month payment holidays for loans, on both the principal and interest.
The bank said: "The Covid-19 pandemic has had a significant impact on people, the economy and the way we live and work. Our first-quarter performance was robust and, unlike many banks around the world, we have taken a significant upfront general provision to cover expected credit losses throughout the economic cycle.
"While economic challenges and uncertainties remain, Bank of Georgia entered the situation as a highly profitable bank with a strong market position and balance."
Chief executive Archil Gachechiladze conceded there was "considerable uncertainty" regarding Georgia's macroeconomic outlook, which was been hit by falling exports, the ban on commercial flights halting tourism, and lower remittances.
But he added: "The impact of this is expected to be largely offset by the international support package, lower import demand, and reduced prices for imported oil." Bank of Georgia is currently forecasting Georgian GDP will decline by around 3% in 2020.