Bank of Georgia Q1 profits up on strong economy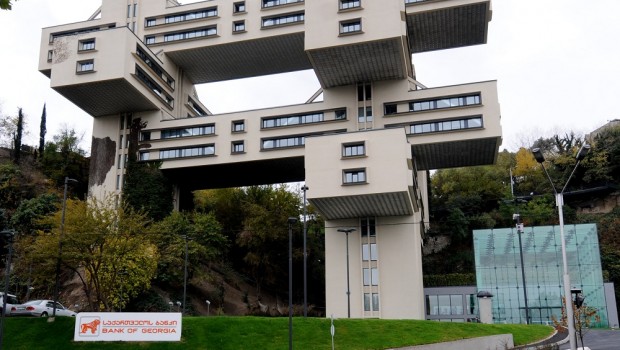 First quarter adjusted earnings at Bank of Georgia first-quarter rose 10.4%, aided by a strong domestic economy and despite termination payments to former executives.
Adjusted net profit increased to GEL112.2m (£31.54m) from GEL101.7m. Bottom line profit was up by 0.3%, impacted by GEL10m in executive termination costs after chief executive Kakha Kiknavelidze left last December.
The bank said that while individual product loan yields remained broadly stable, net interest margins fell to 5.8% from 7% as it increased focus on lending in the mortgage segment and to lower margin corporate and small and medium enterprise customers.
"This shift in product mix, which we expect to continue at a slower rate during 2019, improves asset quality and, particularly in the case of the mortgage portfolio, reduces the risk-asset and capital intensity of our lending growth," it added.
"Over the last 12 months, the banking sector in Georgia has been in a significant transition period following the implementation of a number of regulatory changes, particularly affecting lending guidelines in the retail banking sector."
Following the introduction, in January 2019, of the increase in the GEL 100,000 limit, to GEL 200,000, below which lending must be issued to individuals in GEL, we are not aware of any further significant new regulatory changes over the foreseeable future."