Bank of Georgia axes dividend on coronavirus uncertainty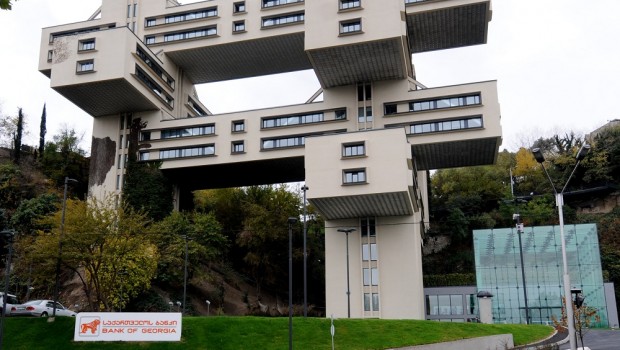 Bank of Georgia is axing its dividend as part of a raft of measures introduced in response to the global coronavirus outbreak.
The London-listed bank, which has around 90 branches in Georgia, said that the level of uncertainty currently surrounding the outbreak, and the potential length of time of that impact, meant it was no longer able to recommend an annual divided.
"When the full economic impact of the Covid-19 pandemic is better understood, the board will consider the appropriate level," it said. "We will provide a further update with the announcement of the group's first quarter results in May."
It had previously planned to recommend an annual dividend of 2.67 Georgian lari per share, payable in sterling.
The bank also said it would keep strategic targets - including 15% growth of its loan and 20% return on average equity - under review.
The Covid-19 crisis was expected to reduce GDP growth rates, particularly in relation to the tourism industry, "which has already started to experience a high level of cancellations," the bank said. "Bank of Georgia's lending exposure to the hotels and associated tourism-related sectors, such as restaurants, is currently approximately Georgian lari 800m (£234m), predominately all of which is fully secured."
Chief executive Archil Gachechiladze said: "Georgia's response to the evolving coronavirus crisis has so far been extremely successful, but these are unprecedently challenging times and the country cannot be immune to the global economic impact on many businesses, but particularly in the tourism and tourism-related sectors.
"Our priority at Bank of Georgia is first and foremost the health and well-being of our staff and customers, and our business continuity plan has been implemented to ensure that priority, together with sustaining the long-term stability, strength and profitability of the group."
Shares in Bank of Georgia were down 14% at 1,054.0p by 1415 GMT.