Balfour Beatty swings to loss on Covid lockdowns; HS2 boosts order book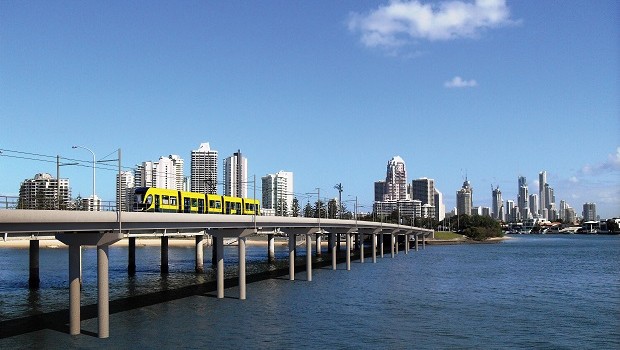 Construction giant Balfour Beatty swung to an interim loss as the coronavirus lockdown shut down building sites, but increased its order book after the government gave the go-ahead for its second high speed rail line.
The company on Wednesday reported a pre-tax loss of £26m for the six months to June 26 compared with a profit of £63m. No dividend was declared and would be reinstated "as soon as is appropriate".
Balfour's group order book increased to £17.5bn from £14.3bn at the end of 2019 while the company had £563m in cash, up from £512m at year end.
Over the last two years Balfour Beatty's order book has grown substantially, driven by public sector infrastructure projects. It now stands at more than two years of revenue. The sharp increase was driven by more than £3bn of contracts after the government's decision to proceed with the HS2 project from London to Birmingham and Manchester.
Balfour Beatty, in a joint venture with VINCI, will deliver the main civils works south of Birmingham and the London hub station at Old Oak Common.
"Notwithstanding the continuing uncertainty of Covid-19, on the assumption that Balfour Beatty's markets continue to recover as currently anticipated, the group expects the earnings-based businesses to recover steadily through the second half of 2020 and report a more normalised operating profit in 2021, broadly in line with 2019," the company said.
Balfour said its construction services division, which operates across the world, was hardest hit by the pandemic, with all geographies affected.
In the UK, sites were closed in Scotland and London and projects have put on hold in the aviation sector. US sites were closed in Washington State while the hospitality sector was impacted in Florida as well as civil infrastructure projects in a number of states. In Hong Kong, there were minimal site closures, but the business operated below optimum productivity in the first half of the year, Balfour said.
Hargreaves Lansdown analyst William Ryder said governments were likely to react to the prospect of a sustained recession with some degree of infrastructure spending, "which bodes well for Balfour Beatty".
"This should help balance against lower demand in the private sector, and if so the challenge will be profitably meeting demand in the age of social distancing," he said.