BAE Systems reiterates FY guidance in Q3 update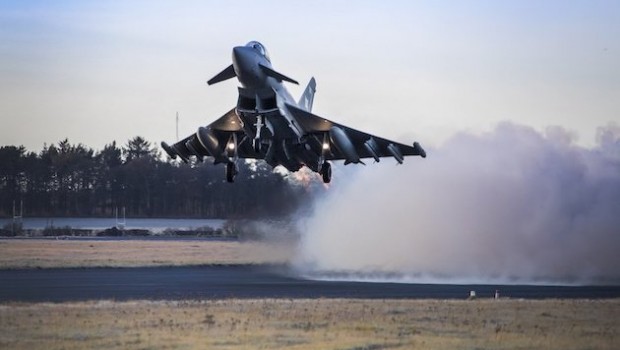 British multinational defence and aerospace firm BAE Systems reiterated its full-year guidance on Thursday despite cautioning that it was still being buffeted by geopolitical uncertainties - including the forthcoming general election in the UK.
BAE expects underlying earnings per share to grow by a "mid-single-digit percent" when compared to its full-year underlying earnings per share of 42.9p in 2018 and continues to target in excess of £3.0bn of free cash flow over the next three years.
The FTSE 100 resident also anticipates its 2019 net debt figure to be broadly unchanged from 31 December 2018.
On the operational front, BAE said its Qatar Typhoon and Hawk contract was meeting its contractual milestones, while its Saudi Arabian projects saw the firm continue to work closely with industry partners and the UK government to fulfil our contractual support arrangements in the Kingdom.
BAE's UK maritime business ramped up activity on the Dreadnought programme and was nearing completion of the Queen Elizabeth Class aircraft carrier after the HMS Prince of Wales commenced sea trials in September as planned. Manufacturing work on the Type 26 programme in the UK continues to increase following cut steel on the second ship in August.
Across the Atlantic, BAE's US ship repair wing was awarded a total of $171m for the repair and maintenance of the USS Decatur and USS Stethem in September.
Separately, BAE revealed that non-executive director Harriet Green had retired from its board after nine years with the group.
As of 0850 BST, BAE shares had ticked ahead 0.45% to 585.60p.