BAE Systems posts higher sales and profits, says outlook 'strong'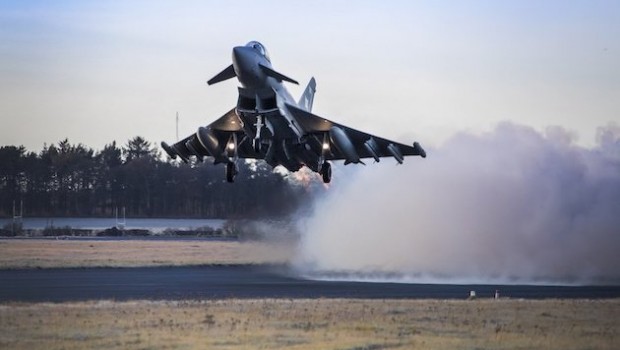 BAE Systems posted higher full-year sales and earnings while emphasising the diversification of its portfolio and "strong" outlook.
"The geographic mix and reach, the programme spread and longevity of the positions which mean we are not dependent on a small number of programmes, are key factors in our resilience and also the strength of our outlook," the company said in a statement.
For the 12 months ending on 31 December, the engineer posted a 4% rise in revenues to reach £20.9bn at constant exchange rates.
The engineer's operating profits on the other hand were up by just 1% on an underlying basis to £2.13bn on a before interest, tax and amortisation basis.
Order intake was higher as well, reaching £20.9bn by period end.
On an IFRS basis, net cash flow was down by £431m to roughly £1.7bn, including a £1bn contribution to the firm's UK pension scheme.
Net debt meanwhile rose to £2.72bn, following a £1bn bond issuance to fund the UK pension scheme and the £1.7bn purchase of the Airborne Tactical Radios and Military Global Positioning System businesses.
In terms of the outlook, 2021 group sales were expected to increase in the 3-5% range versus 2020, including a 200 basis point drag from currency headwinds, and free cash flow was expected to exceed £1bn with a three-year target for 2021-23 of more than £4bn.
The board declared a final dividend payout of 14.3p per share for a full-year dividend of 23.7p.
That was on top of the delayed 13.8p per share that had already been paid in respect of 2019's final dividend.
As of 0948 GMT, shares in BAE Systems were up by 1.13% to 501.6p.