BAE announces £500m buyback as profit surges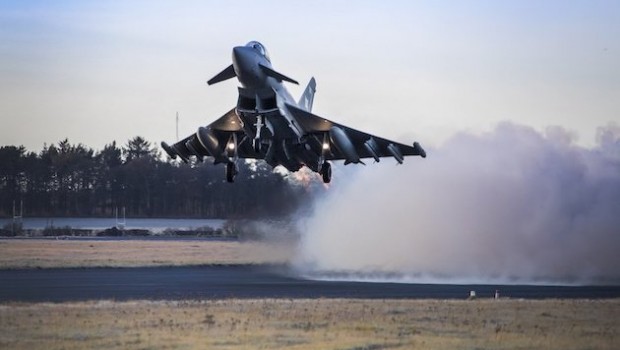 BAE Systems increased its dividend and announced a £500m share buyback as the arms and aerospace company reported a 61% increase in first-half profit.
Operating profit for the six months to the end of June rose to £1.3bn from £808m a year earlier as revenue increased to £9.34bn from £9.18bn. Sales at constant currency increased 6% to £10bn.
BAE increased its interim dividend by 5% to 9.9p a share and said it would buy back £500m of its shares over the next 12 months. Free cash flow was £461m compared with an outflow of £110m a year earlier excluding a £1bn pension contribution.
The FTSE 100 group said it was confident in full-year guidance for sales to increase 3-5% despite the stronger pound and underlying earnings per share to increase by the same range.
Charles Woodburn, BAE's chief executive, said: "Thanks to the outstanding efforts of our employees across the group, we have delivered a strong first half performance which underlines our confidence in the full-year guidance. We are driving enhanced cash generation. This enables us today to announce a 5% increase in the interim dividend as well as initiating a new share buyback programme of up to £500m."