Babcock looking to offload rail business - report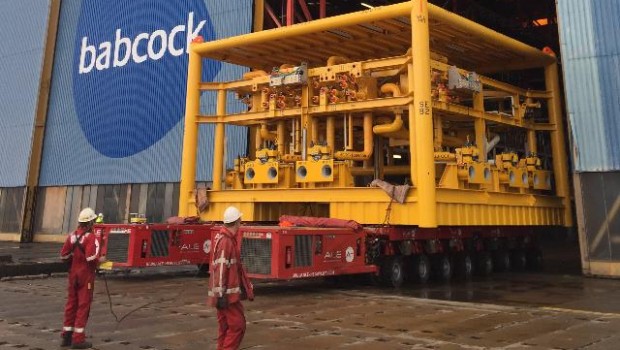 Babcock International is preparing the sale of its rail business, it was reported on Tuesday, the opening salvo in a company-wide divestment programme.
The defence contractor announced in April plans to rationalise its portfolio through a series of sales that are forecast to generate proceeds of around £400m over the next 12 months.
It has so far not made any further announcement but on Tuesday the Financial Times reported it was preparing the sale of its rail business, part of its aerial emergency services unit and its training division.
Babcock's rail business is one of the largest track renewal companies in the UK, and is also part of a joint venture with Alstom and Costain Group responsible for electrifying large swathes of the network.
The aerial emergency services unit, meanwhile, operates around 500 planes and helicopters in France, Italy, Spain Sweden, Norway and Canada. Babcock acquired the business in 2014,when it bought aviation firm Avincis.
However, Babcock told investors last month that the Avincis deal "has not delivered shareholder value, with low returns on high amounts of invested capital".
Babcock also announced a £1.7bn writedown in April, much of it tied to the Avincis deal, and around 1,000 job cuts. It is already in talks to sell its oil and gas aviation division.
Newly-installed chief executive David Lockwood, who is spearheading the overhaul, said at the time: "Through self-help actions, we aim to return Babcock to strength without the need for an equity issue. We are creating a more effective and efficient company."
The FT noted that the sale of the rail, training and parts of the aerial emergency services arm could raise more than £300m in cash.
Numis said: "Given the commentary provided at the business update, which implied on desire to focus on defence end markets, and which noted that the Avincis acquisition had not delivered shareholder value, we do not view either of these potential disposals as a surprise.
"However, the questions will be whether these proposed disposals can bring the group close to management's £400m disposal proceeds target - we note that rail has been rumoured as a disposal candidate for a number of years, and generated a pre-exceptional EBITA of around £4m in the year to March 2020 - given that the conditional disposal of oil and gas aviation is likely to be for a nominal consideration."