Babcock-led partnership awarded 100m gbp electronic warfare contract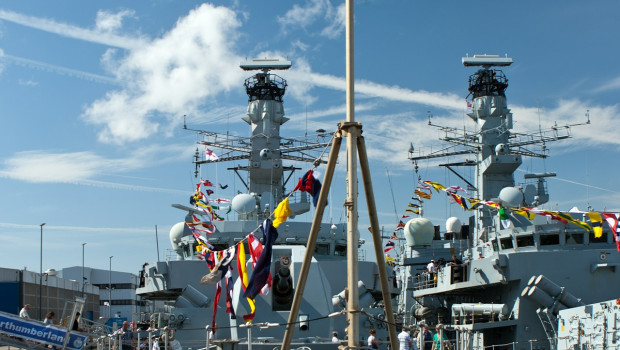 The Ministry of Defence has awarded a £100m contract to a consortium of firms led by Babcock to "deliver cutting-edge electronic warfare systems to the Royal Navy".
Elbit Systems UK and Qinetiq are the other two companies participating in the partnership.
The chief of aim of the new EW technology was to allow for the simultaneous detection and identification of radio signals over a greater frequency range than currently possible.
"In a world of rapidly evolving threats, these enhancements will upgrade the Royal Navy with pioneering radar detection capabilities maintaining the UK's operational advantage at sea," said Defence Secretary of State Ben Wallace.
MoD also said that the new technology would accelerate operational decision-making, enhanced situational awareness and boost defence capabilities against anti-ship missiles.
Approximately 170 jobs would be created and sustained in the UK over the contract's 13-year life, predominantly in the South West of England, with roles ranging from manufacturing to software development.
The contract just awarded was the first phase of a £500m Maritime Electronics Warfare Programme (MEWP) to equip Type 45,26 and 31 frigates and the Queen Elizabeth class carriers with "battle-winning operational advantages".
"Strengthening maritime capabilities ensures the Royal Navy are spearheading innovation and are prepared for new and emerging threats," added Rear Admiral Jim Higham, Defence, Equipment & Support Director Ship Support.
"This ambition, outlined in the Defence Command Paper, is reinforced by the £24 billion increase in defence spending over the next four years."
As of 1614 GMT, shares of Babcock were retreating by 2.23% to 320.2p and those of Qinetiq were trading 1.1% lower at 270.2p.