Babcock expects £1.7bn of impairments, aims to avoid equity raise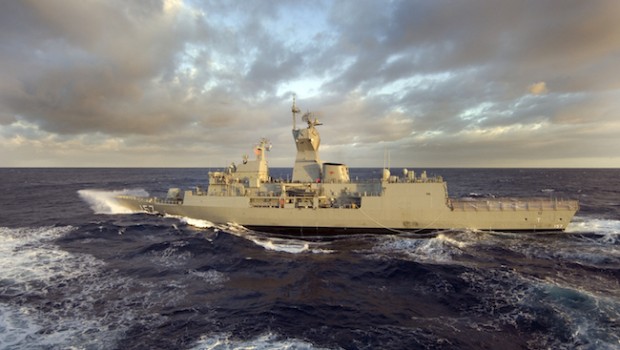 Babcock cautioned investors to expect multi-billion pound impairments and charges for the financial year just ended following its contract profitability and balance sheet review (CPBS).
However, management's "aim" was to avoid an equity raise.
The defence engineer's CPBS had flagged £1.7bn-worth of impairments and charges for the year until 31 March.
A "vast majority" of those charges would be one-off and non-cash in nature and would subtract a lower-than-expected amount of approximately £30m from the group's underlying operating profits each year.
To take note of too, the company cautioned that its preliminary full-year numbers might be delayed due to working restraints imposed by Covid-19 and the "large number" of potential adjustments being considered.
Draft unaudited results for the past full-year showed a 3.7% drop in underlying revenues to £4.69bn with operating profits, before the CPBS impact, seen down 22.3% at £307m.
Offsetting the CPBS charges, the engineer said that it would simplify its business and "reduce layers", which was expected to yield about £40m of cost savings annually, albeit only half that amount in the current financial year due to "timing".
Included in those changes were 1,000 fewer employees with the group over the following 12 months at an approximate cost of £40m, mostly in cash.
Asset disposals worth at least £400bn were also on the table.
Nevertheless, management expressed caution about the 2022 financial year because it was expected to be one of "transition".
Its aim however was to return the firm to strength without recourse to an equity issue.
At 1220 BST, the shares were up 34% at 323.50p.
Russ Mould, investment director at AJ Bell, said: "It may seem odd that Babcock's shares are up by quite so much when the firm is flagging £1.7bn of asset write-downs, more than had been rumoured, but plans for £400m of asset disposals and a clear statement that the firm will not need to raise money from shareholders are raising hopes that the worst may be over for the embattled support services group.
"Chief executive David Lockwood's contract profitability and balance sheet review may offer a nod, unintentionally or otherwise, to the report produced by the Boatman Capital in 2018 which criticised Babcock as 'opaque, needlessly complex, needlessly expensive and prone to errors' and alleged over-valuation of contracts. But today's announcement, and the promise of more details alongside the full-year results, may give shareholders a clearer view of how the firm intends to move forward.
"Nor should it be forgotten that Babcock's shares lost half of their value between the release of two papers by Boatman and last autumn. Even the recent rally leaves the shares trading no higher than autumn 2006.
"However, this at least means that expectations are a lot lower, especially as profitability has tumbled in the past two years, the order book has sagged and the dividend been cut."