BA and Shell provide £1m for Velocys clean fuel plant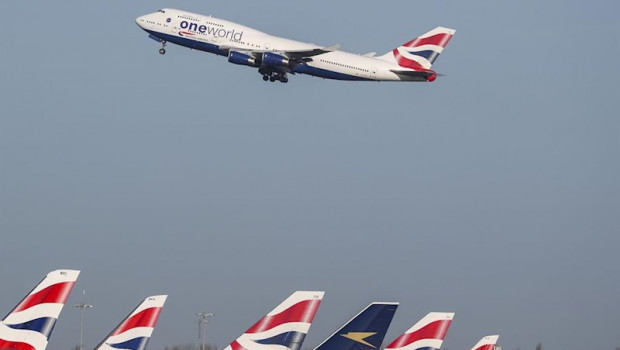 Velocys said it had secured a further £1m of funding for its Altalto waste-to-fuels project from British Airways and Royal Dutch Shell.
The sustainable fuels company signed a deal with BA, part of IAG, and Shell International Petroleum in 2019 to build a plant in Immingham, Lincolnshire, to turn household and commercial waste into clean burning aviation fuel. BA and Shell will pay the £1m for the project before 30 June.
Shares of Velocys jumped 45% to 3.66p at 10:55 BST.
Velocys said the companies had extended their development agreement as planned to support the project. The plant will be designed to take more than 0.5m tonnes of non-recyclable waste and turn it into sustainable fuel mainly for aviation.
The fuel is intended to lead to cleaner air and a net 70% reduction in greenhouse gas emissions. Greenhouse gas reductions will be reduced each year by the equivalent of up to 40,000 petrol engine cars, the companies said.
BA and Shell each now have an option to take a one-third share in the equity capital of Altalto at a strike price of £1, as a precursor to a full shareholders' agreement for Altalto, Velocys said.
Henrik Wareborn, Velocys's chief executive, said: "We are very pleased to have the continued support of British Airways and Shell as we move forward together with the Altalto project. Their commitment, during these uncertain times for the global economy, underlines the importance of this project for the aviation and fuels industries as we strive together to achieve net zero carbon emissions."