Aviva reports interim dividend and new payout policy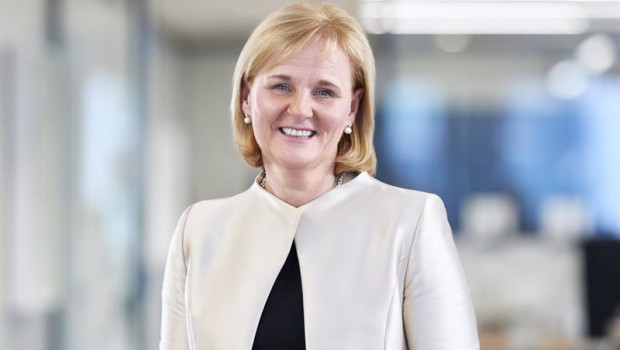 Aviva announced an interim dividend of 7p per share and a new payout policy as the insurer reported a 14% decline in new business for the first nine months of the year.
The FTSE 100 group predicted it would pay a final dividend of 14p a share for 2020 taking the total payout to 21p. In coming years the payout will rise by mid-single digits, it said.
Aviva paid a total dividend of 15.5p a share in 2019 after scrapping its final dividend at the request of the Bank of England to conserve cash early in the coronavirus crisis. The company said the new policy was sustainable in times of stress and covered by cash generated by its core markets.
The company said it would return excess capital when it reached its debt leverage target of less than 30%. Aviva predicted it would exceed its original target of £1.5bn debt reduction by 2022. Aviva shares fell 2.4% to 319.6p at 11:03 GMT.
In the first nine months of 2020 the value of new business fell to £714m from £828m a year earlier. Aviva reported a capital surplus of £11.8bn.
Sales rose 40% to £9.2bn in the UK, Ireland and Canada thanks to £5bn of bulk purchase annuity sales - up from £2.1bn a year earlier. In Europe and Asia present value sales fell 21% to £9.3bn on lower with-profits sales in France and Italy.
Under new Chief Executive Amanda Blanc, Aviva is stripping back its operations in Europe and Asia to concentrate on the UK, Ireland and Canada. The company has announced the sales of its Singapore business and its stake in Aviva Vita in Italy for a total of £2bn in the past two months.
Blanc said: "Our trading performance is robust and our financial position is strong. The first nine months have demonstrated Aviva's ability to grow in core markets where we have attractive, long-term growth prospects.
"We are announcing today a new sustainable and resilient dividend policy, based on our core markets of the UK, Ireland and Canada."
Blanc said the economic and social outlook was uncertain. Trading impacts from coronvairus lockdowns in the fourth quarter are hard to gauge but she said Aviva expected no significant in net business interruption claims.
Nicholas Hyett, equity analyst at Hargreaves Lansdown, pointed out that before Aviva scrapped its final dividend it was planning to pay out 30.9p for 2019 and that shareholders were effectively taking a cut in 2020.
Hyett said: "Aviva is retreating to its core UK, Ireland and Canadian markets. The good news is the core markets do seem to be performing reasonably well. That should underpin the reduced dividend. While the dividend cut is unwelcome for existing shareholders, a reliable yield of around 6.5% may be attractive to new investors."