Aviva rallies as activist investor Cevian builds 5% stake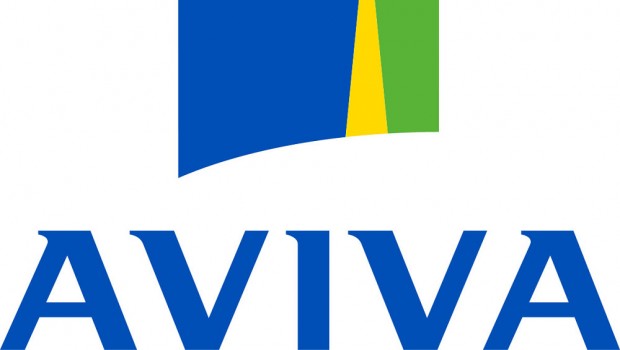 Aviva shares rallied on Tuesday after activist investor Cevian Capital said it had built a 4.95% stake in the insurer and called on it to return £5bn to shareholders next year.
Cevian managing partner and co-founder Christer Gardell said: "Aviva has been poorly managed for many years, and its high-quality core businesses have been held back by high costs and a series of bad strategic decisions."
Nevertheless, the company "now has the potential to become a focused and well-capitalised market leader that produces profitable growth, generates significant cash, and is highly appreciated in the equity markets", he added.
Cevian said Aviva should be more aggressive in its approach to cost-cutting and estimated that the insurer could find savings of at least £500m by 2023.
The investor, which is now Aviva's second-largest shareholder after BlackRock, also said the shares should reach a value of more than £8 each within three years.
Russ Mould, investment director at AJ Bell, said the poor long-term performance record of Aviva's shares is hardly the fault of chief executive Amanda Blanc, who is already working to fix it after the sale of eight non-core businesses for more than £7.5bn.
"The FTSE 100 firm - a founder member of the index way back in 1984 when it was known as Commercial Union - is focussing on core British, Irish and Canadian operations following the sale of its operations in Poland, Indonesia, France, Hong Kong, Singapore, Vietnam, Turkey and Italy," Mould said.
"This may explain why Cevian does not seem to be agitating for a change of leadership or a board seat and appears to be taking a more 'suggestivist' stance, since in many ways it and Aviva seem to be in agreement over what to be done.
"Cevian appears to think that more could be done and faster to release further cash and generate further capital appreciation, even if Amanda Blanc's brief tenure as CEO is already providing share price gains well in excess of anything generate by her most recent predecessors.
"This is all fairly classic activist stuff and a quick glance at prior campaigns in the US, Europe, UK and Japan (a market where activists have generally been given short shrift) provides a checklist of typical activist or suggestivist demands. Cevian's approach to Aviva looks to tick at least a couple of boxes, especially when it comes to capital returns:"
At 1035 BST, the shares were up 3.5% at 425.10p.