Astrazeneca wins wider US approval for Lynparza ovarian cancer drug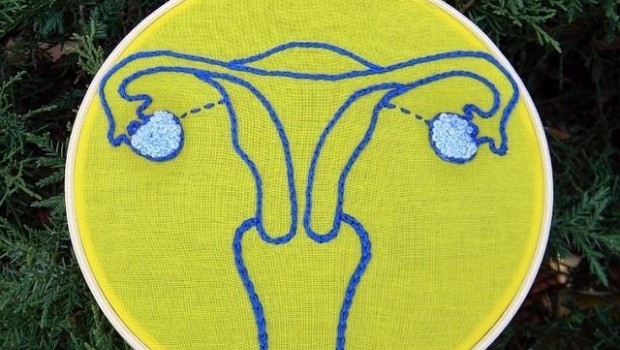 AstraZeneca and Merck have been given approval by the US drug administrator to sell their olaparib ovarian cancer drug, branded Lynparza, in a new tablet form and to a wider range of cancer sufferers.
The US Food and Drug Administration granted approval for the drug, which is a PARP inhibitor, meaning it stops the actions of the poly ADP-ribose polymerase protein that helps damaged cells to repair themselves.
AstraZeneca worked on gaining FDA approval for these new indications and new dosage in what was their first regulatory event in a collaboration with Merck.
One new use of Lynparza will be as a maintenance treatment for women with platinum-sensitive recurrent, epithelial ovarian, fallopian tube or primary peritoneal adult cancer, regardless of their BRCA status [BRCA is a tumour-suppressing gene].
Lynparza can now be given in tablet form, with two tablets taken twice daily, as opposed to eight capsules twice daily.
And these Lynparza tablets also now indicated for the use in patients with deleterious or suspected deleterious germline BRCA-mutated advanced ovarian cancer, who have been treated with three or more prior lines of chemotherapy.
At the end of July, AstraZeneca and Merck unveiled the global strategic oncology collaboration to co-develop and co-commercialise AstraZeneca's Lynparza and a potential new medicine selumetinib, a MEK inhibitor, for multiple cancer types.
The pair formed the deal based on increasing evidence that PARP and MEK inhibitors can be combined with PDL-1/PD-1 inhibitors for a range of tumour types and is aimed at maximising the potential of Lynparza to become the preferred backbone of various combination therapies.
Astra received $1.6bn up-front and the potential to earn a further $750m in license options and a further $6.5bn in potential regulatory and sales milestones.
"Working together, the companies will jointly develop Lynparza and selumetinib in combination with other potential new medicines and as a monotherapy. Independently, the companies will develop Lynparza and selumetinib in combination with their respective PD-L1 and PD-1 medicines," the companies said.
The approvals are based on data from the SOLO-2 and Study 19 trials, with the former demonstrating that Lynparza achieved a 70% reduction in the risk of disease progression or death in patients with germline BRCAm (gBRCAm) ovarian cancer, with the latter showing that Lynparza reduced the risk of disease progression or death by 65%, achieving a median progression free survival of 8.4 months versus 4.8 months.
In addition, Lynparza achieved an overall survival (OS) of 29.8 months vs. 27.8 months, reducing the risk of death by 27% in this population.
Analysts at Shore Capital said the approval as a maintenance therapy mirrors that given to Tesaro's Niraparib in March.