AstraZeneca upbeat on progress with Lynparza and Calquence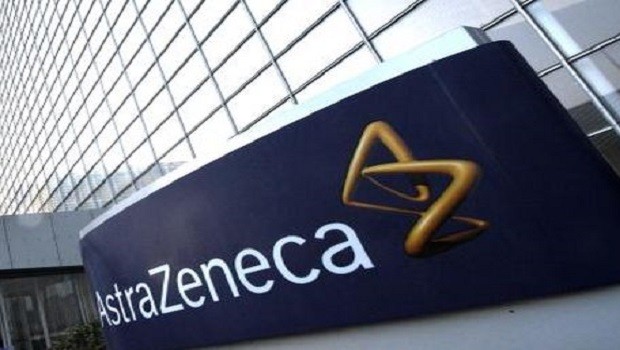 AstraZeneca announced positive results from the phase 3 'PAOLA-1' trial in women with advanced ovarian cancer on Wednesday, alongside its partner MSD.
The FTSE 100 pharmaceuticals giant said the trial, in the first-line maintenance setting, compared 'Lynparza' (olaparib) added to standard-of-care bevacizumab, with bevacizumab alone, in women with or without BRCA gene mutations.
It said the trial met its primary endpoint in the intent-to-treat population, with a "statistically-significant and clinically-meaningful" improvement in progression-free survival, increasing the time women taking Lynparza plus bevacizumab lived without disease progression or death compared to those taking bevacizumab alone.
The results, including biomarker subgroup analyses, would be presented at a forthcoming medical meeting, AstraZeneca said.
It explained that the safety and tolerability profiles observed in PAOLA-1 were generally consistent with those known for each medicine.
PAOLA-1 was the second positive phase 3 trial with Lynparza in first-line advanced ovarian cancer.
"The positive results from the PAOLA-1 trial demonstrate a clear potential benefit of adding Lynparza to the standard-treatment bevacizumab for women with advanced ovarian cancer," said José Baselga, AstraZeneca's executive vice-president of oncology research and development.
"Following positive results from the SOLO-1 trial for women with a BRCA gene mutation, the PAOLA-1 trial marks yet another positive phase 3 trial for Lynparza as a first-line maintenance treatment for women with advanced ovarian cancer.
"We look forward to discussing the results with global health authorities as soon as possible."
Roy Baynes, senior vice-president and head of global clinical development, and chief medical officer at MSD Research Laboratories, added that the phase 3 PAOLA-1 trial demonstrated the "continued commitment" of the two companies to improving clinical outcomes for women with advanced ovarian cancer.
"In this co-operative group trial sponsored by ARCAGY Research, maintenance treatment with Lynparza when added to a standard-of-care treatment was evaluated in an environment representative of real clinical practice.
"By studying Lynparza in this broader patient population, we have learned more about how it may help even more patients with advanced ovarian cancer in the future."
At the same time, AstraZeneca also announced that the US Food and Drug Administration had granted 'breakthrough therapy designation' for 'Calquence' (acalabrutinib), as a monotherapy treatment for adult patients with chronic lymphocytic leukaemia - one of the most common types of leukaemia in adults.
It said the FDA granted the designation based on positive results from the interim analyses of the 'ELEVATE-TN' and 'ASCEND' phase 3 clinical trials.
Together, the trials showed that Calquence alone or in combination "significantly" increased the time patients lived without disease progression or death, with safety and tolerability that was consistent with its established profile.
It was the 10th breakthrough therapy designation that AstraZeneca had received from the FDA since 2014.
The company explained that such a designation was designed to accelerate the development and regulatory review of new medicines that were intended to treat a serious condition, and that had shown "encouraging" early clinical results which could demonstrate substantial improvement on a clinically-significant endpoint, over currently-available medicines.
Calquence was currently approved for the treatment of adults with relapsed or refractory mantle cell lymphoma in the US, Brazil, Qatar, the United Arab Emirates, Mexico, Argentina and recently Singapore, and was being developed for the treatment of chronic lymphocytic leukaemia and other blood cancers.
The positive results from both the ELEVATE-TN and ASCEND trials would serve as the foundation for regulatory submissions later in the year, the board said.
"This is an important regulatory milestone for our work in haematology and for patients living with chronic lymphocytic leukaemia, a life-threatening disease," said José Baselga.
"The breakthrough therapy designation acknowledges the growing body of evidence that supports Calquence as a highly-selective Bruton tyrosine kinase inhibitor with the potential to offer patients a new, differentiated, chemotherapy-free treatment option with a favourable safety profile."