AstraZeneca upbeat on 'Lynparza' decision, closes 'Epanova' trial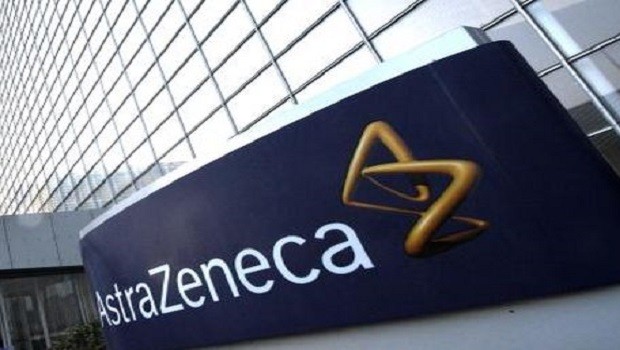 AstraZeneca and its partner MSD announced that a supplemental New Drug Application for 'Lynparza' - olaparib - in combination with bevacizumab, has been accepted and granted priority review status in the United States for the maintenance treatment of patients with advanced ovarian cancer who are in complete or partial response to first-line platinum-based chemotherapy with bevacizumab.
The FTSE 100 pharmaceuticals giant said a Prescription Drug User Fee Act date was set for the second quarter of 2020.
It said the priority review by the US Food and Drug Administration (FDA) was based on results from the pivotal phase 3 'PAOLA-1' trial, which were published in the New England Journal of Medicine.
The trial compared Lynparza when added to standard-of-care bevacizumab, and bevacizumab alone, in patients with advanced ovarian cancer in the first-line maintenance setting, regardless of their biomarker status or outcome from previous surgery.
AstraZeneca said the investigator-assessed results showed Lynparza added to bevacizumab reduced the risk of disease progression or death by 41% based on a hazard ratio of 0.59, and improved progression-free survival to a median of 22.1 months, compared to 16.6 months for patients treated with bevacizumab alone.
At two years after trial initiation, 46% of patients treated with Lynparza added to bevacizumab showed no disease progression, compared to 28% of patients treated with bevacizumab alone.
The safety and tolerability profiles of Lynparza and bevacizumab were said to be consistent with previous trials for each medicine, and showed no detriment to quality of life.
"Lynparza is the only PARP inhibitor with two positive randomised phase 3 trials in the first-line maintenance setting for advanced ovarian cancer," the AstraZeneca board said in its statement.
"It is the only PARP inhibitor approved in the US as a first-line maintenance treatment for patients with BRCA-mutated advanced ovarian cancer, based on the SOLO-1 trial.
"If approved, this would be the fourth indication for ovarian cancer patients in the US for Lynparza."
At the same time, and following the recommendation from an independent data monitoring committee, AstraZeneca said it had decided to close the phase 3 'STRENGTH' trial for 'Epanova' - omega-3 carboxylic acids - due to its low likelihood of demonstrating a benefit to patients with mixed dyslipidaemia who were at increased risk of cardiovascular disease.
It described STRENGTH as a large-scale, global cardiovascular outcomes trial designed to evaluate the safety and efficacy of Epanova compared to placebo, both in combination with standard-of-care statin medicines.
"It was important to assess the potential benefit of Epanova in mixed dyslipidemia," said executive vice-president of biopharmaceuticals research and development Mene Pangalos.
"We are disappointed by these results, but we remain committed to addressing the needs of patients in the cardiovascular space where we have an extensive pipeline."
Steven Nissen, the study chair for the STRENGTH trial and chief academic officer for the Heart and Vascular Institute at the Cleveland Clinic, added that the academic leadership of the trial was disappointed in the result, but was also "very proud" to have had the opportunity to answer the "important" scientific question.
"We are also grateful for the opportunity to conduct the STRENGTH trial as an exemplary collaboration between academic physicians and industry."
AstraZeneca said the trial would now be closed in an orderly fashion, with full data to be presented at a forthcoming medical meeting.
At 0954 GMT, shares in AstraZeneca were up 0.52% at 7,686p.