AstraZeneca sees positives in latest roxadustat data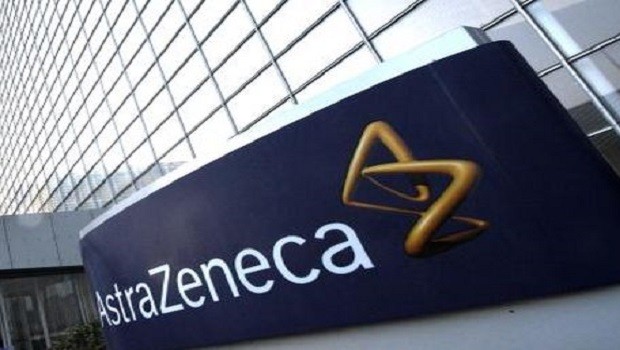 AstraZeneca announced top-line results from the pooled cardiovascular safety analyses of the global phase 3 programme for roxadustat on Friday, which its described as a first-in-class hypoxia-inducible-factor prolyl hydroxylase inhibitor.
The FTSE 100 pharmaceuticals giant said the global pivotal phase 3 trials evaluated roxadustat for treatment of anaemia in patients with chronic kidney disease across the non-dialysis-dependent, incident dialysis, and stable dialysis patient groups.
It said the pooled cardiovascular safety assessments of roxadustat were part of the overall benefit and risk assessment that would inform discussions with regulatory authorities.
One of the key cardiovascular safety endpoints was major adverse cardiovascular events (MACE), evaluating a composite of all-cause mortality, stroke and myocardial infarction in pooled analyses comparing roxadustat against placebo in non-dialysis dependent and compared to epoetin alfa in dialysis-dependent patients.
Another key cardiovascular safety endpoint evaluated major adverse cardiovascular events plus heart failure requiring hospitalisation and unstable angina requiring hospitalisation (MACE+).
It said that in the pooled analysis of more than 4,300 non-dialysis dependent patients for MACE and MACE+, and based on the totality of the adjudicated evidence, the analyses between roxadustat and placebo showed no clinically-meaningful difference.
In the pool of 1,500 incident dialysis patients - a pre-specified sub-population of dialysis-dependent patients - MACE and MACE+ results indicated that those patients on roxadustat did better than those who were on epoetin alfa.
Incident dialysis patients were a better population to compare roxadustat against epoetin alfa than the stable dialysis population, AstraZeneca explained, where patients were stable not only on dialysis but also on erythropoietin.
In the pooled analysis of around 4,000 stable dialysis-dependent patients, and based on the totality of the adjudicated evidence, the MACE and MACE+ analyses between roxadustat and epoetin alfa showed no clinically-meaningful difference.
"We are pleased to report these data from the largest clinical programme in the world evaluating this new class of medicines," said Mene Pangalos, executive vice-president of research and development for AstraZeneca BioPharmaceuticals.
"These results add to the growing body of positive evidence to support roxadustat for the treatment of anaemia in chronic kidney disease patients, following our announcement that the primary efficacy endpoints were met for the OLYMPUS and ROCKIES trials in December 2018.
"There is a significant unmet medical need among patients living with chronic kidney disease, and we look forward to working with FibroGen to prepare for regulatory submissions of roxadustat."
Further analyses of overall safety was ongoing, and would inform the benefit and risk profile, the company explained.
AstraZeneca and FibroGen said they would begin discussions with the US Food and Drug Administration (FDA) to prepare for regulatory submission, which was anticipated in the second half of 2019.
Roxadustat was currently approved in China for the treatment of patients with anaemia in dialysis-dependent chronic kidney disease.