AstraZeneca maintains guidance after first-half growth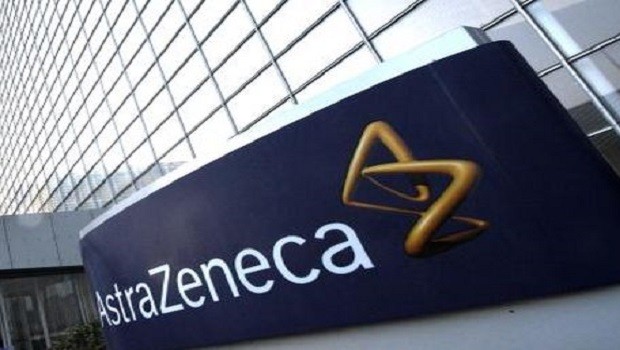 AstraZeneca reported a 12% rise in total revenue in its first half on Thursday, or 14% at constant exchange rates, to $12.63bn (£9.75bn), with growth across all three of its therapy areas and in all of its regions.
The FTSE 100 drugmaker said product sales revenue grew 11%, or 13% at constant currency, to $12.36bn, while collaboration revenue was $270m for the six months ended 30 June.
Its reported earnings per share came in at $1.17 for the period, while core earnings per share were $2.01, up 24% year-on-year, or 26% at constant exchange rates.
AstraZeneca reported decent performance in its new medicines in the first half, with revenue there improving 42% to $6.35bn, including new medicine growth in emerging markets of 71% to $1.41bn.
Those medicines represented 50% of global total revenue, up from 40% in the first half of 2019.
Looking at its therapy areas, growth in oncology was 28% to $5.32bn, new cardiovascular, renal and metabolism was ahead 8% at $2.27bn, and respiratory and Immunology was 5% higher at $2.68bn.
In the second quarter, however, respiratory and immunology total revenue was down 11% at $1.12bn, reflecting the adverse impact of Covid-19 on sales of Pulmicort in China.
On a regional basis, AstraZeneca reported 9% growth in emerging markets to $4.33bn, with China growing by 10% to $2.66bn.
China increased 7% in the second quarter to $1.24bn.
Total revenue in the United States was ahead 13% in the half to $4.18bn, and in Europe it was up 17% at $2.45bn.
AstraZeneca's guidance remained unchanged for the 2020 financial year, with total revenue expected to increase by a high single-digit to a low double-digit percentage, and core earnings per share expected to increase by a "mid-to-high teens" percentage.
The company said it recognised the "heightened risks and uncertainties" from the impact of Covid-19, with variations in performance between quarters expected to continue.
"I was particularly pleased with the robust growth in emerging markets and the success of our new medicines," said chief executive officer Pascal Soriot.
"We made further progress with our pipeline, highlighted by the overwhelming success of Tagrisso in the ADAURA trial and with Farxiga, which expanded its potential beyond diabetes.
"We are also pleased with our new collaboration with Daiichi Sankyo on DS-1062, which strengthens our growing oncology portfolio."
Soriot noted that the company had also mounted a "significant response" to Covid-19, with capacity to deliver more than two billion doses of AZD1222, as well as the accelerated development of its monoclonal antibodies, and new trials for the use of Calquence and Farxiga to treat patients affected by the virus.
"Looking ahead, while we continue to anticipate variations in quarterly performance, the continuation of our strategy makes us confident about the future.
"We are retaining our full-year guidance that is underpinned by the focus on commercial execution and an exciting pipeline of new medicines."
In a separate announcement on Thursday, AstraZeneca said 'Tagrisso', or osimertinib, had been granted breakthrough therapy designation in the US for the adjuvant treatment of patients with early-stage epidermal growth factor receptor-mutated (EGFRm) non-small cell lung cancer (NSCLC), after complete tumour resection with curative intent.
It said the Food and Drug Administration (FDA) breakthrough therapy designation programme was designed to accelerate the development and regulatory review of potential new medicines intended to treat a serious condition, and address a significant unmet medical need.
While up to 30% of patients with NSCLC could be diagnosed early enough to have potentially curative surgery, disease recurrence was said to be common in early-stage disease, with almost half of patients diagnosed in stage IB, and over three quarters of patients diagnosed in stage IIIA, experiencing recurrence within five years.
"Patients with early-stage EGFRm lung cancer often experience recurrence even after successful surgery and adjuvant chemotherapy, yet there are currently no approved targeted treatments to improve outcomes," said José Baselga, executive vice-president of oncology research and development.
"The phase 3 ADAURA trial with Tagrisso demonstrated an unprecedented level of clinical benefit in these patients, and we are working closely with the FDA to deliver this potentially curative treatment to patients as quickly as possible."
At 0810 BST, shares in AstraZeneca were up 1.9% at 8,779.05p.