AstraZeneca gets new FDA RSV approval, partners with Quell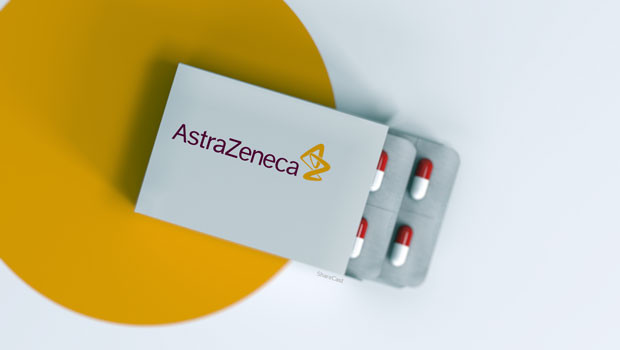 11,118.00p
16:41 27/09/23
AstraZeneca announced on Friday that the US Food and Drug Administration (FDA) Antimicrobial Drugs Advisory Committee (AMDAC) had unanimously voted in favour of 'nirsevimab' as a preventive treatment for respiratory syncytial virus (RSV) lower respiratory tract disease (LRTD) in newborns and infants.
The pharmaceuticals giant said that in addition, the committee also voted 19 to 2 in support of nirsevimab's favourable benefit-risk profile for children up to 24 months of age who remained vulnerable to severe RSV disease through their second RSV season.
It said nirsevimab, a single-dose treatment, can be administered flexibly either at the beginning of the RSV season or at birth for newborns born during the RSV season.
The FDA previously accepted the Biologics License Application (BLA) for nirsevimab in 2022, with the agency has expressing its commitment to expediting the review process.
AstraZeneca said the Prescription Drug User Fee Act date was expected to be in the third quarter, and if approved by that time, nirsevimab would be available in the US ahead of the upcoming 2023-2024 RSV season.
"We are delighted that the Antimicrobial Drugs Advisory Committee has unanimously recognised the favourable benefit risk profile of nirsevimab as the first preventative option against RSV for a broad infant population," said the company's executive vice-president of vaccines and immune therapies, Iskra Reic.
"Nirsevimab builds on AstraZeneca's strong science, leadership in RSV and commitment to addressing the needs of the most vulnerable.
"We look forward to continuing to work with the FDA to complete their expedited review, and we hope to see nirsevimab available as soon as possible given the significant burden of RSV in infants."
In a separate development, AstraZeneca announced a collaboration with Quell Therapeutics, focusing on the development of multiple engineered T-regulator (Treg) cell therapies for the treatment of type-1 diabetes (T1D) and inflammatory bowel disease (IBD).
The company said the collaboration would involve an exclusive option and license agreement.
Under the agreement, AstraZeneca would leverage Quell's proprietary toolbox of Treg cell engineering modules, including its innovative Foxp3 Phenotype Lock, to develop autologous multi-modular Treg cell therapy candidates for major autoimmune disease indications.
"This is a very exciting collaboration with Quell as we look to expand our next-generation therapeutic toolbox and explore the untapped potential with Treg cell therapies in autoimmune indications," said executive vice-president of biopharmaceuticals research and development Mene Pangalos.
"This is aligned with our strategy to target underlying disease drivers to stop or slow disease progression and ultimately accelerate the delivery of transformative care to patients with chronic autoimmune conditions."
At 0951 BST, shares in AstraZeneca were up 0.68% at 11,830p.
Reporting by Josh White for Sharecast.com.