AstraZeneca clears regulatory hurdles for Enhertu and Bevespi Aerosphere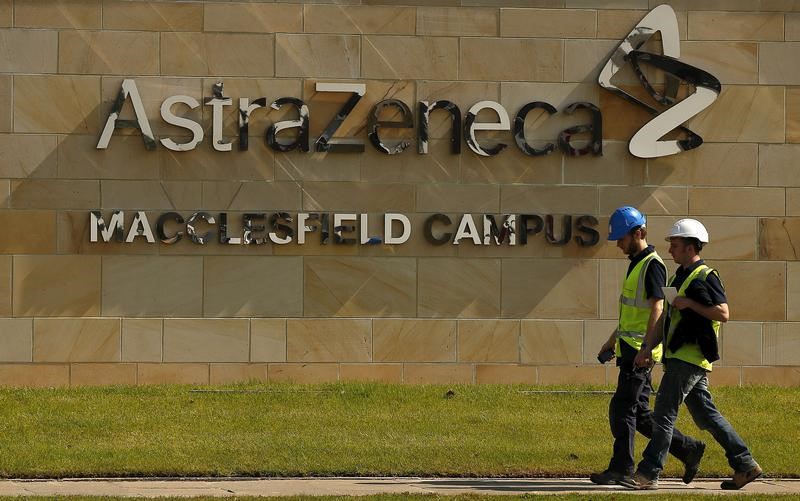 AstraZeneca, alongside its partner Daiichi Sankyo, announced on Monday that 'Enhertu', or trastuzumab deruxtecan, has been granted breakthrough therapy designation in the United States.
The FTSE 100 pharmaceuticals giant said the designation was for the treatment of patients with metastatic non-small cell lung cancer, whose tumours have a HER2 mutation and with disease progression on or after platinum-based therapy.
It said non-small cell lung cancer is the most common type of lung cancer, with prognosis described as "particularly poor" for patients with metastatic disease, as only between 6% and 10% will be alive five years after diagnosis.
Between 2% and 4% of patients with non-small cell lung cancer have a HER2 mutation.
AstraZeneca said the Food and Drug Administration's breakthrough therapy designation is designed to accelerate the development and regulatory review of potential new medicines that are intended to treat a serious condition, and address a significant unmet medical need.
The new medicine needs to have shown encouraging early clinical results that demonstrate a "substantial improvement" on a clinically significant endpoint over available medicines.
"Today's news is very welcome as we continue to evaluate the potential of Enhertu to help patients with this devastating type of lung cancer," said José Baselga, executive vice-president of oncology research and development.
"Targeted treatments and immunotherapies are demonstrating tremendous advancements, but there remains an unmet medical need for patients with HER2 mutations who are not benefiting from such therapies or for those whose cancer continues to progress."
At the same time, AstraZeneca also announced that 'Bevespi Aerosphere', or glycopyrronium and formoterol fumarate, has been approved in China as a maintenance treatment to relieve symptoms in patients with chronic obstructive pulmonary disease, including chronic bronchitis and emphysema.
The company said the approval, from the National Medical Products Administration, was based on positive results from the phase 3 'PINNACLE 4' trial, in which Bevespi Aerosphere demonstrated a statistically significant improvement in lung function as measured by trough forced expiratory volume in one second (FEV1), compared to its monotherapy components and placebo, all administered twice daily via pressurised metered-dose inhaler in patients with moderate to very severe COPD.
It said the trial formed part of the broader 'PINNACLE' clinical trials programme, showing efficacy and safety and involving more than 5,000 patients across Asia, Europe and the US.
The approval was the first by the National Medical Products Administration for a maintenance, fixed-dose, long-acting dual bronchodilator combination therapy in a pressurised metered-dose inhaler, which uses the 'Aerosphere' delivery technology.
"Chronic obstructive pulmonary disease affects almost 100 million people in China and presents a significant patient and public health burden," said Mene Pangalos, executive vice-president of biopharmaceuticals research and development.
"The use of maintenance combination therapies in China is increasing year-on-year and the approval of Bevespi Aerosphere offers an important new treatment and choice of inhaler for patients, particularly those with limited lung function and advanced age who may benefit from using a pressurised metered-dose inhaler."
AstraZeneca said Bevespi Aerosphere is already approved in the US, the European Union, Japan and other countries, for the long-term maintenance treatment of moderate to very severe COPD.