Aston Martin revenues jump amid strong demand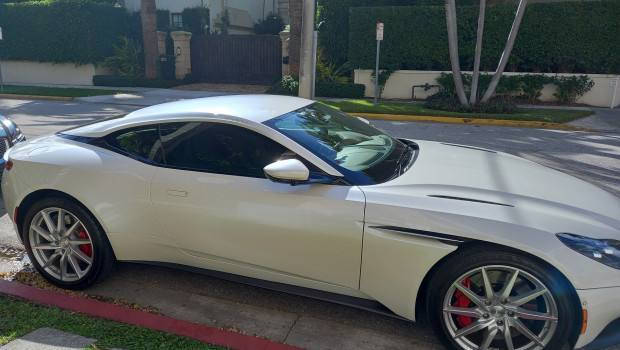 Luxury car maker Aston Martin backed its full-year guidance on Thursday as it reported a jump in revenues and a narrowing of its losses amid strong demand for cars such as its DBX.
In the nine months to 30 September, revenue jumped 173% to £736.4m, driven by customer demand, with total wholesale volumes up 173% to 4,250. For the third quarter, revenues rose 92% to £237.6m.
For the nine-month period, the group posted adjusted earnings before interest, tax, depreciation and amortisation of £72.3m versus a loss of £117.6m in the same period a year ago. Meanwhile, pre-tax losses narrowed to £188.6m from £307.9m.
Chief executive officer Tobias Moers said: "I am pleased with our performance to date, delivering strong results in-line with our plans to improve profitability. The shift to a demand-led, ultra-luxury operating model achieved earlier this year continues to support strong pricing dynamics with order cover through 2021 and extending into 2022.
"Our excellent progress on 'Project Horizon' as we drive efficiency and agility throughout our business is delivering results with further operational milestones of consolidating our paint shops and restructuring our St Athan operations completed during the quarter."