Aston Martin losses narrow in Q1 as revenues surge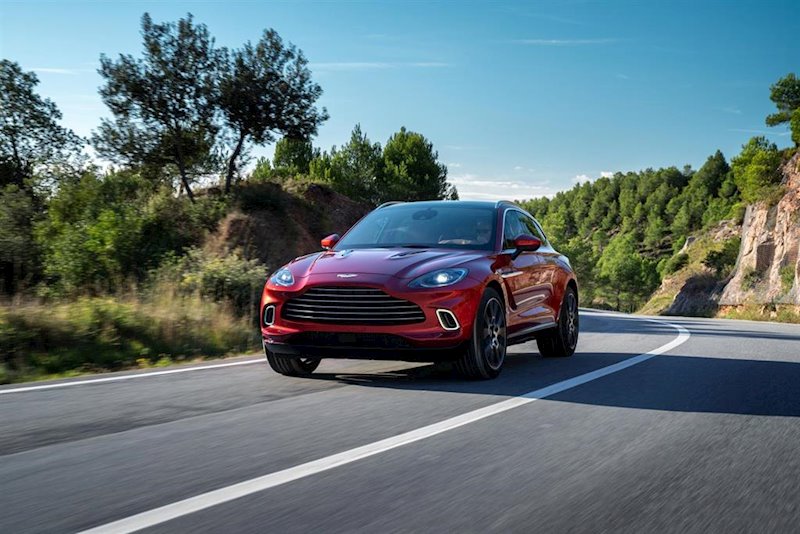 Aston Martin reported a narrowing of its first-quarter losses on Thursday as revenues surged and the luxury car maker backed its full-year guidance.
In the three months to the end of March 2021, the company's loss before tax narrowed to £42.2m from £110.1m in the same period a year ago, with revenues up 153% to £224.4m. Aston Martin attributed the jump in revenue to wholesale growth and stronger pricing dynamics as dealer GT/Sport stock reduced as planned.
Total wholesales also more than doubled, rising 134% to 1,353 units, and included one Special compared with no Specials in the first quarter of 2020, with sports utility vehicle DBX representing 55% of the mix.
Aston Martin said China and the Americas were the strongest markets. In the UK, meanwhile, the Covid-related lockdown "significantly" disrupted dealer operations, but the market still delivered 19% growth year-on-year.
Chief executive officer Tobias Moers said: "I am pleased with our performance in the first three months of the year, delivering results in-line with our expectations of good growth and progress on the path to improved profitability and cash generation.
"Dealer inventory for GT/Sport is now at our ideal levels, earlier than originally planned and supporting stronger pricing dynamics. We are encouraged by the growth in orders for both GT/Sport and DBX, providing good visibility."
With first-quarter trading in line with its expectations, the company reiterated its expectations and guidance for 2021.