Assura reports 'active' first quarter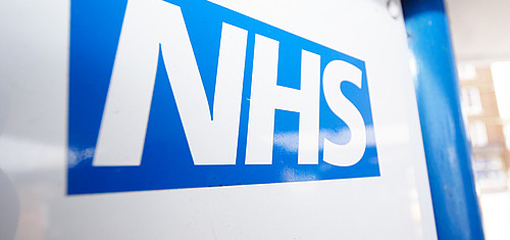 Healthcare property investor and developer Assura reported on an "active" first quarter on Tuesday, confirming that rents for the June quarter were being received in line with "normal patterns".
The FTSE 250 company said its portfolio currently stood at 565 properties, with an annualised rent roll of £110.2m, adding that its developments at Stafford and Netherfield had now been completed at a combined cost of £11.9m.
Five schemes had progressed to on-site, meanwhile, including Stourport in Worcestershire which was part funded by NHS England's Estates and Technology Transformation Fund.
Seven acquisitions had been completed in the quarter ended 30 June for a combined £35m, while a portfolio of 20 assets was disposed of for £17m, as the firm disclosed in its year-end results in May.
Two lease regears were completed for £0.3m of existing rent, and one capital asset enhancement project was completed, with three more currently on site for a combined spend of £0.6m.
Looking at its pipeline, Assura said it was currently on-site with 18 developments, with a total cost of £95m, adding that its immediate development pipeline totalled £60m, being schemes which it expected to be on site within 12 months.
Its immediate acquisitions pipeline stood at £51m, which the company would usually expect to complete in between three and six months.
A total of 45 lease re-gears, covering £5.6m of existing rent roll, were in the current pipeline, as were 21 capital asset enhancement projects with a projected spend of £15m, over the next two years.
On the financial front, Assura said that as at 30 June, its gross debt stood at £767m, with undrawn facilities of £300m.
As it announced with its year-end results in May, the maturity of the revolving credit facility had been extended to November 2025, with the facility reducing from £300m to £225m from May 2021.
"We've had an active first quarter, as we continued to deliver strategic and financial progress across all areas of the business, despite these uncertain times for the UK," said chief executive officer Jonathan Murphy.
"Our business model remains resilient and robust, as demonstrated by normal patterns of recent rent collections and all our development sites being active in line with social distancing guidelines.
"Our social purpose - to create outstanding primary care properties that sit at the heart of our local communities - has never been more important than it is today, and we are making good progress with our recently launched 'sixbysix' social impact strategy."
Murphy said that, as lockdown restrictions gradually eased, Assura was working with its general practitioner partners to ensure it "best supported" the NHS, and responded to evolving market needs as part of the 'new normal'.
"Primary care will play a crucial role as the UK seeks to rebuild and recover from the COVID-19 crisis and we are engaging with government to ensure that it remains a key area of investment going forward."
At 0905 BST, shares in Assura were flat at 78.8p.