Assura profits rise amid record number of new developments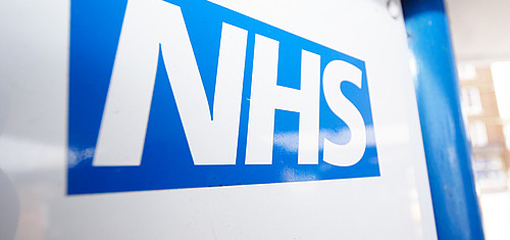 Primary care property investor and developer Assura reported 12% growth in its passing rent roll in its full-year results on Tuesday, to £121.7m.
The FTSE 250 company said its weighted average unexpired lease term increased to 11.9 years at year-end on 31 March, from 11.7 years 12 months earlier.
Profit before tax was ahead 37% at £108.3m, with earnings per share coming in at 4.1p, rising from 3.1p in the prior year.
Adjusted EPRA earnings were up 12% at £75.4m, with adjusted EPRA earnings per share standing at 2.8p, in line with the 2020 financial year.
Assura's portfolio grew 15% to £2.45bn as at 31 March, with the net initial yield falling slightly to 4.58% from 4.68% at the end of the previous financial year.
Rent collections continued to be in line with "normal patterns", the board claimed.
It also announced an eighth consecutive year of dividend growth, with a 4.2% increase in the quarterly dividend to 0.74p per share, with effect from the July payment.
Looking at its financial position, Assura said its gross debt stood at £957m on a fully unsecured basis at year end, with undrawn facilities totalling £225m and cash standing at £46.6m.
It issued a 10-year, £300m social bond with a coupon of 1.5% in September, and raised gross proceeds of £185m from an equity raise in April 2020.
The company's loan-to-value ratio was 37% as at 31 March, with its weighted average interest rate ending the year at 2.47%.
Its A- stable outlook Fitch rating was reaffirmed in January.
"Over the year we continued to build on our market-leading position, delivering a strong financial performance, a record number of new developments in local communities and significant progress on our social impact strategy, SixBySix," said chief executive officer Jonathan Murphy.
"With an ageing population and challenges exacerbated by Covid-19, NHS services are under intense pressure.
"Well-designed and located community healthcare spaces that meet the ever-changing requirements of GPs and their patients will play an essential role in reducing this pressure on hospitals and the wider health service."
Murphy said that, with its "largest ever" development pipeline and understanding of the NHS, Assura was "well-placed" to continue delivering such space and to support it through emerging trends including digitalisation, the integration of healthcare systems and mental health support.
"The NHS is seeking to become the world's first net zero carbon health system and we have set tough targets for ourselves, as we believe our contribution to improving health in communities must reach far beyond our buildings.
"After another successful year, we look forward with confidence to progressing our strategy and continuing to deliver value for our shareholders and wider stakeholders."
At 0825 BST, shares in Assura were up 0.41% at 72.75p.