ASOS posts record interim profit; confirms placing to weather Covid-19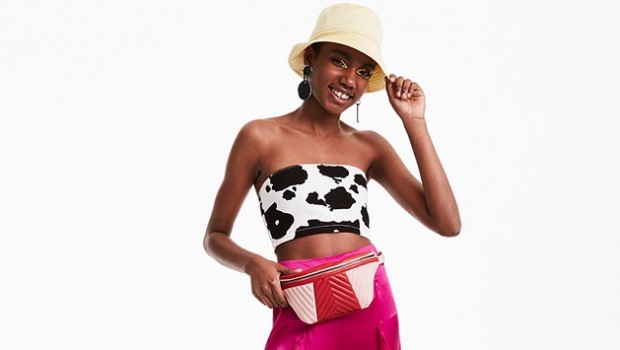 Online fashion retailer ASOS reported record interim pre-tax profits on Tuesday as it confirmed it is "close" to finalising a potential equity issuance and extension to its debt facilities amid the coronavirus pandemic.
In its results for the six months to 29 February 2020 - released a day earlier than scheduled - ASOS said pre-tax profit surged 653% to a record £30.1m, on revenue of £1.6bn, up 21%. A better-than-expected performance over the clearance period and "healthy" growth in the active customer base helped to boost sales, it said, along with good progress in reducing non-strategic costs.
UK retail sales jumped 20% to £577.1m while international retail sales rose 22% to £974.3m.
However, the outbreak of Covid-19 has had a "significant" impact since the end of the first half, the company said, with demand dented since containment measures were introduced at the end of March. Group sales have fallen between 20% and 25% in the most recent three weeks of trading.
To help mitigate the impact of the pandemic, discretionary costs and capex have been reduced and the company said it was making "appropriate" use of government support, including payment deferrals and job retention schemes where available.
Having stress-tested a number of scenarios, ASOS said it had sufficient liquidity under its existing £350m revolving credit facility.
Nevertheless, it announced additional financing "to further protect" the business and position it for long-term growth. ASOS said it is finalising discussions to secure a £60m to £80m 12-month extension to its RCF with covenant adjustments to ensure additional operational flexibility through the crisis. It also announced a proposed placing of up to 18.8% of its issued share capital "to protect against a prolonged downturn".
Chief executive officer Nick Beighton said: "ASOS had a strong start to the year, making significant progress against the priorities we set out and delivering a better than anticipated first-half performance, driven by the operational improvements we are making to the business.
"Along with other businesses, we have been significantly impacted by the Covid-19 outbreak.
"Since then, we have been focused on keeping our business delivering for customers whilst implementing a series of actions to mitigate the sales impact we have been experiencing. At the same time we have been working to strengthen our financial position, including reaching agreement with our lenders to provide us with additional short-term financial flexibility.
"The Covid crisis is clearly going to continue to be tough for everyone and the short-term outlook remains highly uncertain, but the measures we have taken ensure we are able to be clearly focussed on making sure that ASOS emerges as a stronger and better business."
Sophie Lund-Yates, equity analyst at Hargreaves Lansdown, said Covid-19 is a potential spanner in the works for ASOS.
"The group's position as an online only retailer means it's in a far better position than those forced to close shops, but that doesn't mean smooth sailing is guaranteed from here.
"ASOS has had a pretty tough time recently meaning any major disruption to trading would raise inevitable questions about liquidity. Sales have apparently held up well in the first half of the financial year, but if the group's supply chains were to struggle, or customers decide to stop spending on new clothes - which isn't impossible with millions of us stuck at home -ASOS' financial situation could start to look lacklustre quite quickly.
"Issuing new shares would offer a layer of protection by bolstering the balance sheet. Of course that's providing investors are prepared to stump up the cash. A successful placing from WH Smith this week suggests it's possible for retailers to receive backing, even in these torrid economic times."
Also on Tuesday, ASOS announced the appointment of Patrik Silen as chief strategy officer. He joins the group after an "extensive" career in management consultancy, largely at McKinsey & Company, where he was appointed partner in 2012.