Asian business underpins growth at Prudential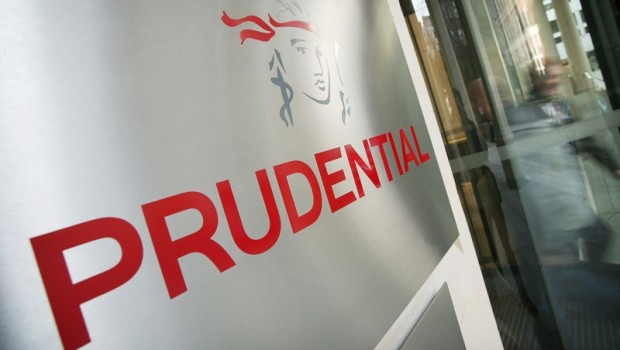 Insurer Prudential said on Wednesday that it expects to complete its demerger by year-end as it reported a jump in first-half operating profit.
Group operating profit from continuing operations rose 14% to £2.02bn, with performance driven by the Asian business, which saw double-digit growth across operating profit, new business profit and annual premium equivalent sales. Prudential said it was benefiting from growing demand for health, protection and savings across the region.
The company also said it was "carefully monitoring" developments in Hong Kong, where anti-government protests have entered their tenth week.
In the US, operating profit grew 14%, largely due to lower amortisation of deferred acquisition costs thanks to a strong equity market performance in the period.
Chief executive Mike Wells said: "Our focus on key areas of operational improvement and continued investment has enabled us to drive growth and position ourselves to continue to grow profitably. At the same time, we expect to complete the demerger of M&G Prudential in the fourth quarter of 2019, and preparations are complete for Prudential move to group-wide supervision by the Hong Kong Insurance Authority.
"We believe that the demerger will enable both businesses to maximise their potential performance. Both will have experienced management teams better able to focus on their strategic priorities and distinct investment prospects, as well as improved allocation of resources and greater flexibility in execution."
Richard Hunter, head of markets at Interactive Investor, said the rationale and benefits of the demerger are "crystal clear" when considering the potential of what will be the larger of the two entities after the split in the form of Prudential.
"In particular, the increasing demand for health, protection and savings across the Asian region continues to flourish given the backdrop of an emerging middle class," he said.
"In terms of sheer size and potential, Prudential is likely to rule the roost post-demerger, with the M&G business looking to define a growth path nearer to home. It will be interesting to see whether these rather different businesses will attract a similar - and positive - investor following. For the moment, as a combined entity and with the areas of expansive growth visible, the market consensus of the shares stands at a strong buy, notwithstanding a disappointing recent share price performance."