Asia, Africa help offset poor Europe sales for Heineken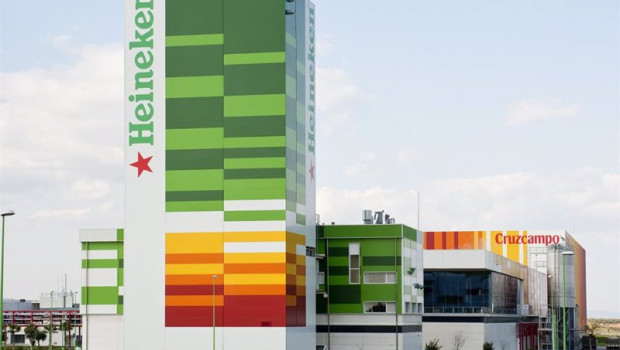 Heineken reported better-than-expected first quarter sales amid the Covid pandemic, with increases in Africa and Asia offsetting plunging European revenues.
The Dutch brewer maintained full-year guidance, adding an expectation of better markets in the second half of the year, depending on the success of vaccine rollouts.
UK sales by volume plunged by around 30% in the first three months of 2021 as pubs remained shut during the lockdown.
The Dutch brewer said UK on-trade sales were close to zero in the three months to the end of March, which even surging off-trade sales – up by a "low-30s" percentage – could not offset. European sales fell 9.7% during the quarter.
However, Heineken – which also brews brands including Tiger, Birra Moretti, Sol and Amstel – said group volumes were in line with a year earlier when the pandemic first struck, thanks to strong growth in Africa and Asia.
The overall result was 2.1% below the first quarter of 2019. Heineken reported sales of 50.3m hectolitres of beer, unchanged from a year earlier on a like-for-like basis. Its average forecast in a company-compiled poll was for a 5% decline
Sales in Africa, the Middle East and Eastern Europe jumped 9.9%, driven by Nigeria and South Africa, with growth in the former held back by supply constraints and expansion in the latter despite alcohol bans in January and over the Easter weekend.
Asian sales were 5.4% higher, principally in Southeast Asia and including Vietnam, one of the company's largest markets.
Net profits soared 79% to €168m year on year in the first quarter, but were 44% lower than the same period in 2019.
"We had a solid start to the year, despite facing severe restrictions across many markets and the closure of the on-trade in Europe due to the pandemic," said chief executive Dolf van den Brink said.
The group is axing cutting almost 10%, or 8,000 jobs worldwide, in a cash saving exercise to rise out the crisis. Heineken in February reported a net loss of €204m in 2020, compared with a €2.2bn profit a year earlier.
The company on Wednesday said less than 30% of the European on-trade market was operating at the start of April. However, with English pubs reopening their beer gardens on April 12 and other countries beginning to follow suit, it said trade should begin to bounce back.
"Our business continues to be significantly impacted by the consequences of the Covid-19 pandemic. We expect market conditions to gradually improve into the second part of the year, depending on the rollout of vaccines."