Ashtead shares fall amid struggles in UK division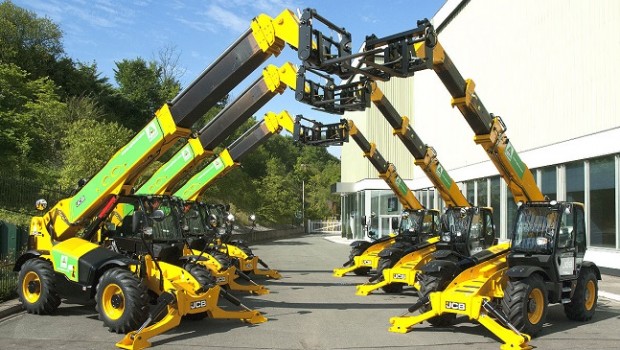 Ashtead reported a 14% improvement in it first-half revenue on Tuesday, to £2.68bn, as its underlying rental revenue rose 13% to £2.45bn, although struggles in its UK operations saw its stock fall out of favour with investors.
The FTSE 100 equipment rental giant said its operating profit was £771m for the six months ended 31 October, compared to £679m a year ago, while its pre-tax profit grew to £690m from £633m year-on-year, and was £705m excluding the impact of IFRS 16.
Earnings per share were 11% higher at 111.8p.
During the period, Ashtead said it invested £1.01bn of capital into the business - slightly less than the £1.06bn it put in during the first half of last year, while it spent £231m on bolt-on acquisitions, down from £362m.
Its net debt-to-EBITDA leverage stood at 1.9x at period end, compared to 1.8x 12 months prior.
The board said the interim dividend was increasing by 10% to 7.15p per share.
Market watchers were quick to latch on to its struggles in the UK, however, with RBC Capital noting the company was now guiding £50m EBITA for the full-year, compared to its previous forecast for £60m.
"The group continues to trade well with strong rental revenue growth," said chief executive Brendan Horgan.
"Rental revenue increased 13% in the half year and underlying earnings per share increased 11%, excluding the impact of IFRS 16, both at constant exchange rates.
"Our North American end markets remain strong and we continue to execute well on our strategy of organic growth supplemented by targeted bolt-on acquisitions."
In contrast, Horgan noted that the UK market remained challenging, and the company was therefore refocusing A-Plant on leveraging its platform to deliver long-term sustainable results, while generating strong cash flow.
"We invested £1bn in capital and a further £231m on bolt-on acquisitions in the period, which added 50 locations across the group.
"This investment reflects the structural growth opportunity that we continue to see in the business as we broaden our product offering, geographic reach and end markets, thus increasing market share and diversifying our business.
"We remain focused on responsible growth," Horgan added.
He said the company's increasing scale and strong margins were delivering good earnings growth and significant free cash flow generation.
"This provides significant operational and financial flexibility, enabling us to invest in the long-term structural growth opportunity and enhance returns to shareholders, while maintaining leverage within our target range of 1.5x to 2.0x net debt-to-EBITDA, excluding IFRS 16.
"We spent £250m under our share buyback programme in the period, in line with our expectation to spend a minimum of £500m on share buybacks in 2019-2020."
The business was continuing to perform well in supportive North American end markets, Horgan said, while the firm had taken "decisive strategic action" to refocus its UK business in challenging market conditions.
"Thus, except for the UK and a currency headwind, we expect results to be in line with our expectations and the board continues to look to the medium term with confidence."
RBC Capital said the current valuation of Ashtead suggested the market was continuing to discount an impending downturn and, as it had previously noted with the stock, that sentiment would be difficult to go against.
"However, and in line with management commentary, we maintain our stance that the business is in a much better place than in 2006 and that the market is underestimating the benefits of its diversification and the degree of structural change, which should continue through the cycle," the analysts said.
"The balance sheet and fleet age remain in a good position and whilst data points continue to be mixed in relation to the outlook for non-residential construction markets in the US, it is difficult to argue that Ashtead's numbers have correlated with these."
At 1002 GMT, shares in Ashtead were down 7.86% at 2,180p.