Ashtead profit up 20% as North American business shines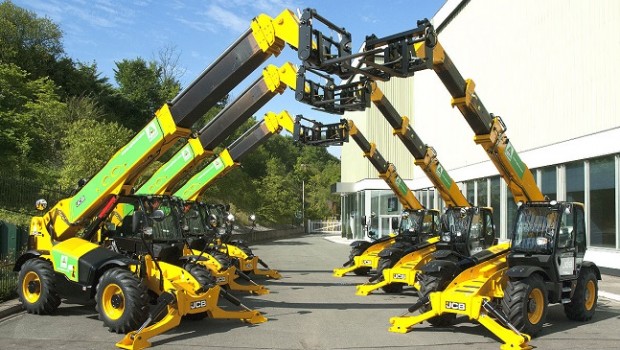 Equipment rental firm Ashtead posted a 20% jump in full-year pre-tax profit on Tuesday, thanks in part to a strong performance in North America.
In the year to 30 April, statutory pre-tax profit rose to £10.6bn from £862.1m the year before, on revenue of £4.5bn, up 19%.
Rental revenue grew 18% during the year to £4.1bn and the company proposed a final dividend of 33.5p, taking the full-year dividend to 40p a share, up 21%.
Total revenue at Ashtead's US Sunbelt business was up 20% in the year to $4.99bn, with rental only revenue from the division 22% higher, driven by an increase in fleet on rent.
At the A-Plant business in the UK, rental only revenue was up 4% at £357m, also driven by increased fleet on rent, while total revenue edged up 1% to £475m.
Chief executive Brendan Horgan said: "The group delivered a strong quarter with good performance across the business.
"We continue to experience strong end markets in North America and are executing well on our strategy of organic growth supplemented by targeted bolt-on acquisitions. We invested £1.6bn in capital and a further £622m on bolt-on acquisitions in the period, which has added 146 locations across the group. This investment reflects the structural growth opportunity that we continue to see in the business as we broaden our product offering, geographic reach and end markets, thus increasing market share and diversifying our business."
The company, which has already spent £675m under the share buyback plan announced in December 2017, said it expects to spend at least £500m on share buybacks this year and the next.
At 0920 BST, the shares were up 1.3% at 1,986.50p.
Nicholas Hyett, equity analyst at Hargreaves Lansdown, said: "The good times are still rolling for Ashtead. Opening new stores and buying up smaller rivals in the US and Canada means revenues and profits have been accelerating sharply, and the decision to buy back shares means earnings per share has been turbo-charged even further.
"Throw in some hefty dividend hikes and all looks well. The group seems comfortable that demand will remain healthy in the US, and given Donald Trump's commitment to various US construction projects that doesn't look unreasonable."