Ashtead hikes dividend as it returns to growth in fourth quarter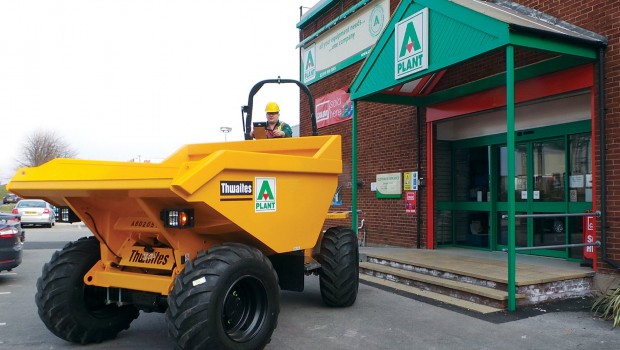 Equipment rental company Ashtead reported a "strong" market outperformance in its full-year results on Tuesday, with revenue up 3% at £5.03bn.
The FTSE 100 firm said of that, rental revenue was ahead 1% for the 12 months ended 30 April, at £4.47bn.
Operating profit slipped to £1.14bn, from £1.22bn in the prior year, while its adjusted pre-tax profit was down to £998m from £1,061m.
Adjusted earnings per share totalled 166.0p, compared to 175.0p for the 2020 financial year.
During the period, Ashtead said £718m of capital was invested in the business, down from £1.5bn in the previous year, while free cash flow reached a record of £1.38bn from £792m.
A total of £125m was spent on bolt-on acquisitions in the 2021 financial year, down from £453m in 2020, while its net debt-to-EBITDA leverage was 1.4x for the period, compared to 1.9x a year earlier.
The board proposed a final dividend of 35.0p, making for full-year distributions of 42.15p, up from 40.65p in the 2020 year.
Ashtead added that the next phase of its investment plan, dubbed 'Sunbelt 3.0', was launched in April.
"We returned to growth in the fourth quarter with rental revenue up 15% over last year and up 14% when compared with the fourth quarter of 2018-2019, both at constant exchange rates," said chief executive officer Brendan Horgan.
"This completes a year of market outperformance across the business with full year rental revenue up 1% at constant exchange rates.
"Our performance this year illustrates the benefits of our long-term strategy to broaden and diversify our end markets and strengthen our balance sheet."
Horgan said that had enabled the company to capitalise on its increasing scale, while maintaining its agility.
"The last year has proven the strength in our business model during a difficult period in the economic cycle, through responding in the manner we did to the challenges arising as a result of the pandemic.
"Our performance during this period resulted in record free cash flow for the 12 months of £1.4bn, contributing to reduced leverage of 1.4x compared to 1.9x a year ago and adjusted pre-tax profit of £998m, only 2% lower than a year ago on a constant currency basis."
Ashtead had shown that the business could perform in both good times and more challenging ones, Brendan Horgan quipped.
"We enter the new financial year with clear momentum, strong positions in all our markets, supported by a high quality fleet, a strong financial position and our exciting new Sunbelt 3.0 strategic plan, positioning us well to respond to market conditions and capitalise on opportunities.
"We will invest to drive long-term sustainable growth and returns and strengthen the business.
"The benefit we derive from the diversity of our products, services and end markets, our investment in technology and ongoing structural change, enhanced by the environmental and social aspects of environmental, social and governance (ESG) enables the board to look to the future with confidence."
At 0819 BST, shares in Ashtead Group were down 0.2% at 5,076p.