Ashmore Q2 AUM decline amid weaker emerging markets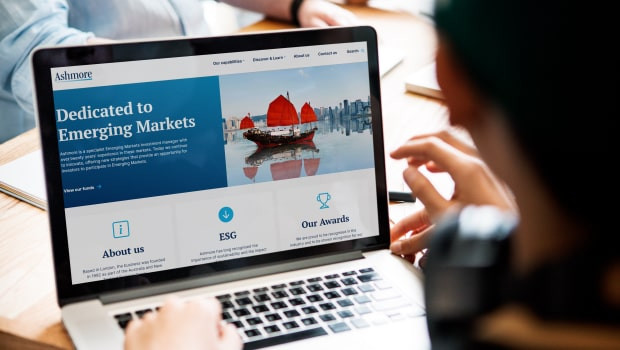 Asset manager Ashmore reported a drop in second-quarter assets under management on Monday amid weakness in emerging markets.
In the quarter to the end of December, assets under management fell to $87.3bn from $91.3bn in the prior quarter. This comprised net outflows of $2.2bn and negative investment performance of $1.8bn.
Ashmore said that against a backdrop of generally declining emerging markets over the quarter, its relative performance was positive in local currency, equity and investment grade strategies, and weaker in some US dollar-denominated strategies.
Chief executive officer Mark Coombs said: "Persistent global inflation expectations, new Covid-19 variants and weaker growth in China meant challenging market conditions for emerging markets continued through the final months of 2021.
"However, the global macroeconomic environment is expected to be more supportive for emerging markets in 2022. Targeted fiscal and monetary stimulus will support China's growth, Fed policy tightening is already reflected in valuations, and commodity prices are providing a tailwind to the terms of trade, and therefore the external accounts, of exporters."