Ascent Resources replaces chairman amid financial overhaul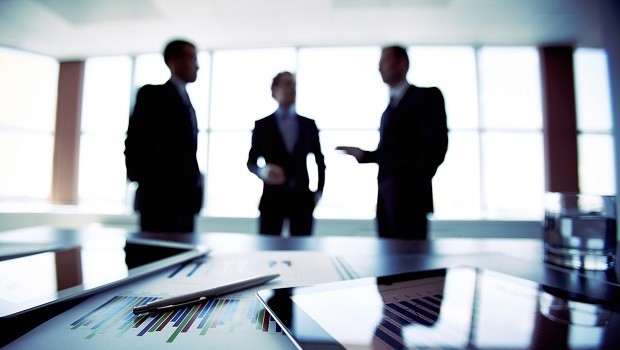 Ascent Resources shares fell by more than a third after the oil and gas company replaced its chairman and announced a radical financial restructuring to allow an £800,000 fundraising.
The AIM-traded company said Chairman Louis Castro and Finance Director Colin Hutchinson would step down at a general meeting on 5 March. Castro will be replaced by James Parsons, chairman of Regency Mines, Echo Energy and Coro Energy.
Ascent, whose operations are in Slovenia and Central Euroe, said Parsons had lots of corporate and transactional experience on AIM and a record of raising capital for resources companies. Industry veterans Ewen Ainsworth, chief executive of Discovery Energy, and Leonardo Salvadoril, who runs Italy's Coro Energy, will join the board as non-executive directors.
The company said it had cancelled with immediate effect an equity sharing agreement with RiverFort Global Opportunities and that the outstanding $421,943 loan with RiverFort loan had been converted to a two-year coupon-free bullet with conversion rights for the lender at 0.075p a share, which is 150% of the placing price.
With the company's shares trading below their nominal value, Ascent is not allowed to issue shares below that value. To allow fundraising the company has proposed dividing each 0.2p share into an ordinary share of 0.005p and a deferred share of 0.195p.
To reduce volatility from having a large number of shares in issue it will ask shareholders at the 5 March meeting to consolidate every 100 shares of 0.2p into one new share of 0.5p.
After the consolidation Ascent will seek to raise £800,000, or £720,000 net of costs, by placing 16,000 new shares at 5p a share. The company's shares fell 37% to 0.06p at 10:54 GMT.
Parsons said: "As the oil and gas industry moves deeper into this period of profound change driven by the energy transition, quality opportunities present themselves for nimble, well-financed micro-cap platforms.
"Ascent, with its underpinning Slovenian potential, restructured balance sheet and new team, is an ideal platform for growth combining access to capital with the very best pre-identified near-term upstream opportunities and special situations."
Parsons and CEO John Buggenhagen have each been awarded 1,385,894 three-year vest, five-year expiry options with an exercise price of 5p a share after consolidation. Ainsworth and Salvadori have each been awarded 323,375 three-year vest, five-year expiry options also exercisable at 5p a share.