Arrow Global shares slide as firm talks up 'strong' cash flow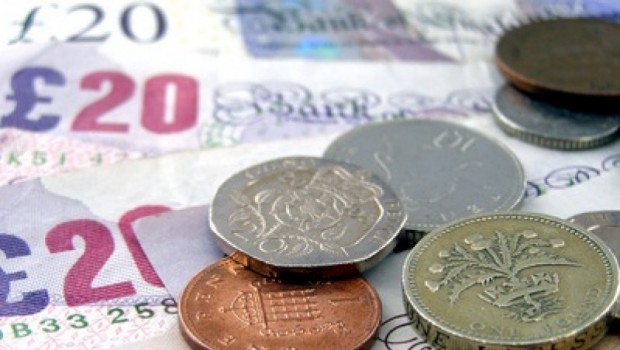 Loan portfolio and real estate investor and asset manager Arrow Global Group reported continued "strong" cash flow in its first half on Thursday, a period in which it made £165.6m of portfolio purchases in investment business, up from £146.3m year-on-year.
The London-listed firm said it saw further strengthening in returns from investment businesses in the six months ended 30 June, with net internal rates of return increasing to 18% from 16%, while its 10-year gross money multiple rose to 1.9x from 1.8x.
Gross asset management and servicing income increased 14.4% to £68.3m, which represented 34.1% of gross group income - improving from 32.2% - with current assets under management standing at £52bn.
Free cash flow grew 28.1% to £115.3m year-on-year.
The group's underlying profit before tax managed gains of 0.8% to £35.6m, while basic earnings per share surged 157.1% to 12.6p.
On the strategic front, Arrow Global said it completed its cost review during the period, with a minimum £20m of cost run-rate savings expected to be delivered by the end of 2020.
That had an estimated cost-to-achieve of £20m, and supporting simplification, enhanced efficiency and flexibility in the firm's asset management and servicing operations, the board explained.
The development of the company's fund management business capabilities continued, in a bid to further enhance growth and margins in asset management and servicing, with the formation of AGG Capital Management and the hiring of Andrew Grimditch as its chief financial officer.
Arrow Global's leverage reduced to 3.6x from 4.0x, with the board saying it was still targeting a range of between 3.0x and 3.5x by year-end.
"These are a strong set of results reflecting the strength, breadth and quality of the group's business," said group chief executive officer Lee Rochford.
"All key financial metrics have improved on last year.
"We have continued to generate asset purchases across our markets at attractive expected returns."
Rochford said the asset management and servicing business continued to gather momentum, with further margin expansion enhancing the company's capital generation.
"We are now moving to establish broader third-party fund management business capabilities through the formation of AGG Capital Management, which we believe has the potential to transform our business model.
"In order to ensure maximum efficiency and flexibility within our operations, we have undertaken a group-wide cost review, which is now being implemented.
"This will support the delivery of our strategic objectives and improve operating leverage over time."
Strong cash generation remained an important characteristic of the business, Rochform explained, allowing it to invest for future growth, pay dividends and de-lever.
"We remain confident in our ability to finish the year within our target leverage range of 3.0x-3.5x and to deliver on our broader medium-term financial objectives."
As at 1147 BST, shares in Arrow Global were down 4.06% at 255.2p.