Apple earnings miss expectations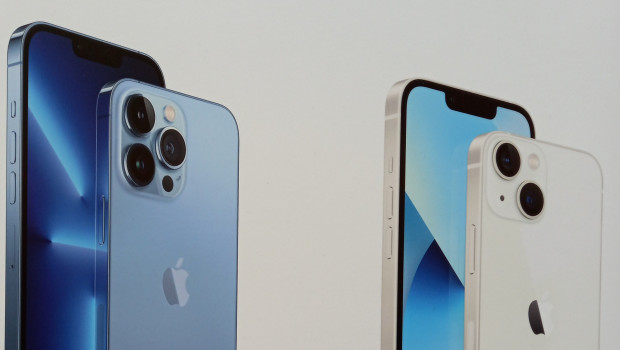 Earnings at Apple fell by more than expected during the first quarter, sending shares in the US tech giant lower.
Posting results after the bell on Thursday, Apple said that total net sales had fallen 5.5% year-on-year to $117.2bn, below analyst forecasts for around $121.1bn. Net profits were $30bn, down 13.4% on the same quarter a year previously and also marginally below expectations.
Earnings per diluted share were $1.88, against analyst expectations for $1.94.
With the exception of services and iPads, sales in each product category declined.
Apple said it had been hit by supply chain disruption in China, although it added that production was now poised to return to more normal levels after stringent Covid-19 restrictions were lifted.
Looking to the second quarter, the iPhone maker warned that the revenue performance would be similar to the first, with sales of both computers and phones likely to fall by double digits.
Tim Cook, chief executive, said: "As we all continue to navigate a challenging environment, we are proud to have our best line up of products and services ever and as always re remain focused on the long term."
Luca Maestri, chief financial officer, said: "We generated $34bn in operating cash flow and returned over $25bn to shareholders during the quarter, while continue to invest in our long-term growth plans."
The stock lost 3% in after-hours trading on Thursday following the publication of the results.