AO World interim losses widen but FY profit outlook lifted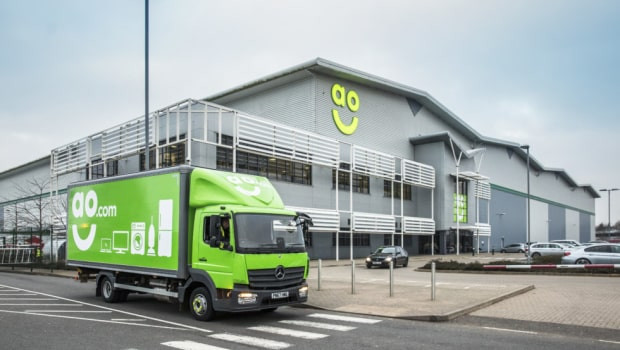 Online electricals retailer AO World reported a widening of its interim losses on Tuesday as revenues fell, but lifted its full-year profit expectations.
In the six months to 30 September, statutory pre-tax losses widened to £12m from £4m in the same period a year earlier, as revenues fell 17% to £546m. AO World said it had been affected by the cost-of-living crisis and supply chain issues.
However, the company has now closed the loss-making and cash consumptive parts of its operations, meaning the remaining UK business is cash generative. In addition, it is successfully closing its German business with a minimal cash impact to the wider group.
At the full-year results, AO guided to adjusted EBITDA of between £20m-30m. Whilst "mindful" of the current economic challenges, AO now expects this to be around the top end of the range. The group also said its expectations for a medium-term EBITDA margin of 5+% remains unchanged.
AO noted that the whole of the electricals market is down year-on-year and as a result, it continues "to have a laser focus" on profit and cash, which will see it driving only profitable sales and channels.
The group initiated several cost reduction initiatives in the first half, which will see the cost base of the business reduce, giving an annualised run rate saving of at least £30m in FY24 versus FY22, it said.
"We will continue to ' right size ' our cost base to market conditions and outlook," AO added.
At 0830 GMT, the shares were up 13.7% at 59.53p.
Richard Hunter, head of markets at Interactive Investor, said: "AO World's decision to change tack will not result in overnight success, but the early indications are that the company has made the right choices.
"In particular, the decision to exit the German business and focus on its home market in the UK is likely to result in no cost to the business, versus original estimates of up to £15m. At the same time, non-core and less profitable lines have been shelved, including some third party tie-ups where the relationship was not progressing as expected.
"These measures, alongside a rapidly shrinking overall electricals market, have inevitably weighed on revenues, which are down by 17% in the period. In addition, the company's decision to reduce cashback initiatives and introduce delivery charging have also had an indirect impact."