Anglo American to buy Sirius Minerals in £404.9m deal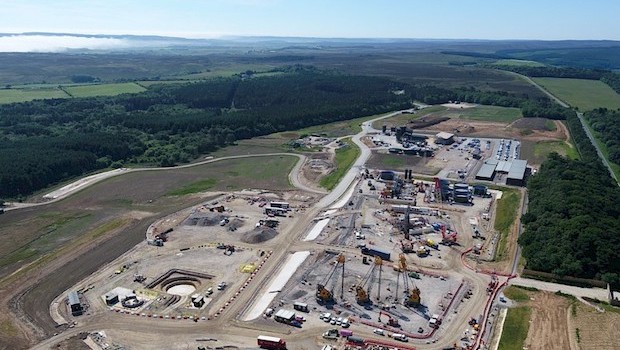 Anglo American has agreed to buy Sirius Minerals for 5.5p a share in cash, in a deal that values the fertiliser maker at £404.9m.
The offer price represents a premium of about 34.1% to the closing share price of Sirius on 7 January, which was the last trading day before the announcement of the offer period. The acquisition will be made by Anglo's wholly-owned subsidiary Anglo American Projects UK.
Anglo said Sirius' North Yorkshire polyhalite project had been identified as being of potential interest "some time ago, given the quality of the underlying asset in terms of scale, resource life, operating cost profile and the nature and quality of its product". It said the project has the potential to fit well with Anglo's established strategy of focusing on "world-class assets", particularly in the context of its portfolio trajectory towards later cycle products that support a fast-growing global population and a cleaner, greener, more sustainable world.
Anglo's chef executive, Mark Cutifani, said: "Anglo American's recommended offer provides greater certainty for Sirius' shareholders, employees and wider stakeholders, while bringing the prospects for the development of this potential Tier 1 Project closer to reality.
"We intend to bring Anglo American's financial, technical and product marketing resources and capabilities to the development of the project, which of course would be expected to unlock a significant and sustained associated employment and economic stimulus for the local area."
At 0935 GMT, Sirius shares were up 2% at 5.51p and Anglo shares were down 0.1% at 2,242.61p.
Neil Wilson, chief market analyst at Markets.com, said: "Beggars can't be choosers: Sirius Minerals has accepted Anglo American's low ball offer, surprise, surprise. As we noted at the time, the £386m bid forced Sirius into a corner as it was seeking cash and they had little choice but to accept what they were given.
"As we noted: The fact this offer is public could make raising cash for other sources very tricky now, if not impossible, forcing SXX into something of a corner - even if the price is not the best they will have to accept it. The market knows they need cash ASAP but with this offer on the table, it's now the only show in town - they have to recommend it or it's curtains. Anglo is picking up a distressed asset on the cheap."
RBC Capital Markets said:"The potential cash bid for Sirius Minerals provides Anglo an opportunity to use its balance sheet and technical know-how to add longterm value. There are risks, but we think these are outweighed by a robust operating margin and long-life nature of the North Yorkshire Polyhalite project."