Amigo warns of potential collapse, cuts jobs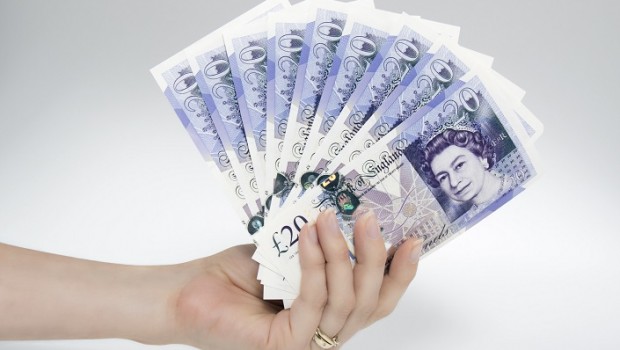 Amigo has warned it faces administration should a proposed Scheme of Arrangement intended to settle thousands of outstanding complaints not receive approval.
The troubled subprime lender, which provides guarantor loans to people who otherwise struggle to obtain credit, said the scheme would provide "a fair outcome" for those with a valid complaint against Amigo.
"A successful scheme will provide certainty on the final complaints liability for all complaints on loans issued to date, and will enable Amigo to focus on building a sustainable business for the long term," it said. "The board believes that the Scheme of Arrangement is the best solution to protect against the risk of Amigo going into administration caused by the high level of complaints."
Chief executive Gary Jennison, a turnaround specialist who was brought in to run the business last year, added: "I believe that the scheme is the right route for our customers. If the scheme does not proceed, the high level of complaints could mean that Amigo becomes insolvent."
The courts need to approve the scheme. However, the Financial Conduct Authority has not yet given the scheme its backing, although discussions are ongoing.
Following an initial period of high growth, Amigo has since struggled. It saw complaints about lending practices surge following increased scrutiny from both regulators and professional claims management firms, before becoming embroiled in an increasingly vicious war of words with founder James Benamor. Last year he twice unsuccessfully attempted to re-join the board and oust management, claiming they were failing to stand up to regulators.
Thursday's update came as Amigo revealed its net loan book had declined by 43% year-on-year in the nine months to 31 December, to £412.2m, while customer numbers fell 33% to 156,000. Revenues declined 37%, at £137.5m.
All new lending has been paused, in light of Covid-19 and the outstanding complaints.
Including significantly increased provision for complaint payouts, up to £150.9m from £18.7m previously, the pre-tax loss was £81.3m, compared to a pre-tax profit of £53.5m in the same period a year earlier.
Amigo said the slump in lending led to changes in resource requirements across several areas of the business, and that as a result, it had decided to reduce its workforce by 70, or 17%.
"This will be focused primarily in operations but will exclude any employee working in complaints handling, as we continue to review and process all outstanding customer complaints. The reduction in employees is about rightsizing our business for the further and will not impact the restart of lending."
Peel Hunt said: "Until the company can gain court sanction for its proposed Scheme of Arrangement to settle the complaints redress, and agree with the FCA an appropriate business model for future activities, there can be no finality on the size of cost to complete the complaints process and no lending will be originated.
"If the scheme does not proceed then Amigo could become insolvent. Amigo is a speculative investment."
As at 1100 GMT, shares in Amigo were off 6% at 10.78p.