Amigo Holdings tumbles as it puts itself up for sale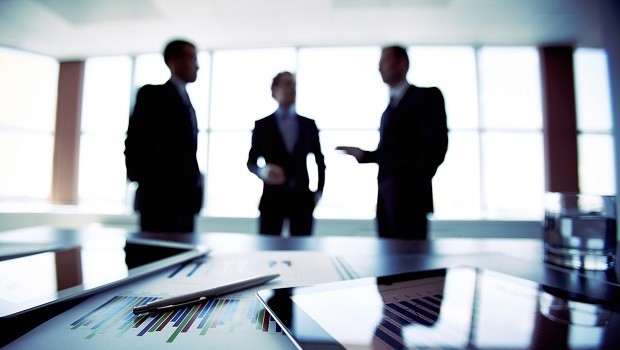 Shares of Amigo Holdings tumbled on Monday as the guarantor loans provider launched a strategic review and formal sale process after its largest shareholder, the Richmond Group, said it would willingly sell its 60.66% holding in the company.
Amigo said the formal sale process may result in a sale of the company or some of its business. RBC Capital Markets has been appointed as its financial adviser for the review and sale.
The strategic review will also consider the sale of the UK business and the sale of certain books of business including a potential de-listing of its shares. Amigo said it had not yet received any approaches.
Amigo also provided a brief update on trading, saying it remains within guidance for loan book growth and impairments for the nine months to the end of December.
"As noted in our 2019 half year accounts Amigo continues to face a challenging operating environment. While Amigo remains confident in the robustness of its approach to lending decisions, we are concerned that there may be increased pressure on our business and a continual evolution in the approach of the Financial Ombudsman Service," it said.
"We continually look to enhance our processes and are monitoring developments with a view to assessing the long-term impact on the company."
At 1135 GMT, the shares were down 23% at 52.50p.
Shore Capital analyst Gary Greenwood said: "We believe today's announcement simply serves to highlight the significant uncertainties underlying the business model and hence forecasts which, along with Richmond's decision to jump ship (having only recently carried out a boardroom coup in which it appointed two new non-executive directors and that also led to the resignations of the group's chairman, chief executive and another non-executive director) is likely to see the shares remain under pressure, in our view.
"We reiterate our 'hold' stance and continue to advise investors to avoid being tempted into the stock based on an optically depressed valuation."
Russ Mould, investment director at AJ Bell, questioned whether anyone would be brave enough to buy Amigo.
"By saying it wants to sell its 60.66% stake, Amigo's biggest shareholder Richmond has sent a signal to the market that it sees little chance of value generation in the near term.
"This is somewhat odd as Richmond only recently had two of its representatives appointed to Amigo's board, which led to the resignation of both the chairman and chief executive.
"Richmond had effectively secured prime position to have a major influence on the company's strategy – so why effectively walk away before there has been enough time to revive Amigo? One can only presume that the regulatory pressures are too much for Richmond to stand a chance of making a difference with its investment.
"Amigo has been under pressure from the regulator to improve the way it conducted business. The Financial Conduct Authority has been worried that many guarantors do not fully understand the risks they are taking on, as well as too many guarantors ending up paying part of the loan, as well as interest rates potentially being too high.
"Amigo expressed concerns in its latest trading update about 'increased pressure' on its business and a 'continued evolution' in the approach of the Financial Ombudsman Service, which settles disputes between consumers and business providing financial services. Those comments may suggest Amigo is dealing with a lot of complaints.
"Richmond may have come to the conclusion that this isn't a fight worth backing and it is better to cut its losses than continue sweating away."