Amigo Holdings outlines new lending proposition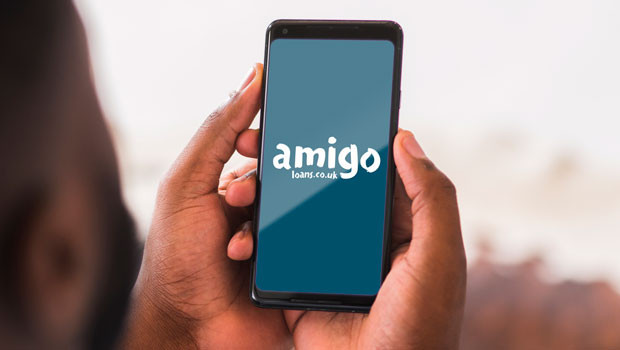 Amigo Holdings outlined details on Tuesday of a new lending proposition it plans to bring to market, subject to consent from the Financial Conduct Authority to begin lending again.
The guarantor lender - which has been rocked by mis-selling claims - said the new proposition would trade under a new brand, RewardRate. It aims to offer more affordable, responsible and flexible finance for underserved consumers who currently have few borrowing options.
RewardRate also seeks to provide a pathway out of higher cost finance to cheaper credit by enabling those who make their loan payments on time to reduce their APR by up to 15 percentage points.
"In shaping the proposition, Amigo's new management team has taken learnings from Amigo's past to ensure a customer-centric compliant and responsible culture is at the core of the business as well as an improved underwriting process with enhanced affordability checks for customers," the company said.
Amigo put forward two new loan products - a personal loan and a guarantor loan. The personal loan starts at 49.9% APR while the guarantor product begins at 39.9% APR. Both products offer the borrower the opportunity to reduce the interest rate charged over time to equivalent 34.9% APR by making payments on time. In addition, customers will be able to freeze a payment once a year with no penalties.
All products will be marketed under the RewardRate brand, with no new lending to take place under the Amigo brand.
Chief executive Gary Jennison said: "RewardRate has been designed to support financial mobility for the millions of people in our society who have too few borrowing options. It has been created by a new team, in collaboration with external partners, with the objective of incentivising and rewarding on time payment and thus moving people towards a better credit rating and onto mainstream banking.
"RewardRate is backed by a company that has undergone profound cultural change under new management and, once we have FCA approval, we believe it will be an important new addition to the mid-cost market."
At 1250 BST, the shares were up 5.7% at 5.60p.