Amazon not backing down from Premier League TV auction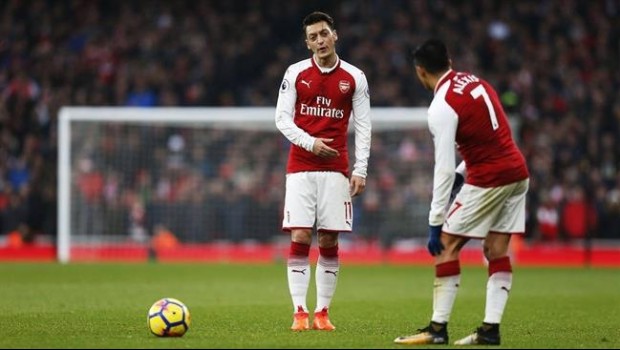 Analysts believe that Facebook, Google and Netflix are no longer interested in bidding for the Premier League's broadcasting rights but Amazon may still look to tackle current owners Sky and BT in the forthcoming TV auction.
The deadline for broadcast bids for Premier League football is Friday 9 February, with results to be officially confirmed next week in what will be a crucial point of focus for BT Group and Sky.
US streaming giants have been making moves into sports content and speculation that they would make an incursion into UK football, an area where Sky and BT have recently enjoyed a duopoly.
Facebook last year began broadcasting some of this season's UEFA Champions League matches in the US, thanks to a deal it made with Fox Sports.
Twitter, Google and HBO are also looking into sports broadcasting rights, with Twitter for example already streaming some NFL matches and gold tournaments on its social media platform. But according to football finance experts, Amazon seems to be the most interested by football and the Premier League rights.
Amazon, which recently entered the UK market by outbidding Sky for ATP Tour tennis rights, has not commented on its strategies for adding football to its platform but it has said it's "looking for a way to add contents that the Prime clients demand".
JUST TALK?
Kieran Maguire, a football finance expert at the University of Liverpool, told the Press Association that the online streaming companies are not ready to bid just yet. "That is just the Premier League talking up auction prices," said Maguire.
"It makes no sense for them to bid domestically as the UK is insignificant when looking at global strategy. There is some potential in overseas markets but there is still an issue of monetising subscribers—even Netflix has not quite managed that yet."
The Premier League is open to offers on the 2019-2022 sessions rights which includes 200 matches per year. Those 200 games, up from 168 games a season, are divided into seven packages, to appeal to different buyers.
Sky is expected to be the main buyer, holding power over the Sunday matches and its Monday football night concept. The British channel has owned the Premier League rights since 1992, but has had to share them with BT Sport in recent years.
Sky spent £4.1bn on 126 games a season last time around, with rival BT buying the remaining 42 games for £960m. The Premier League generated £5.1bn with the sale.
BIG MONEY BIDS
Consensus City analyst estimates suggest Sky will have to pay about £600m a year more, £1.8bn in total over three years, for the right to show the Premier League.
BT's recent quarterly results update showed its average sport viewing increased 23% year-on-year, which BT hailed as the best quarterly performance since launch, though BT as a whole lost 5,000 TV customers in the quarter as net additions have slowed rapidly over the last year. In this recent quarter, net adds of 7,000 compared with 63,000 a year before.
"Sports TV packages are the kind of things struggling households ditch first," said analyst Neil Wilson at ETX Capital. "BT needs to get new customers to help pay for expensive rights packages. Mounting sports rights costs are a problem with competition driving up the cost of winning rights."
Wilson added: "We've seen what happens when Amazon appears on the scene. Ultimately losing TV rights may not be such a bad thing. BT may be happy to be a 'number two' to Sky, but it could fall further down the pecking order if Amazon and co muscle in."
According to Manchester United chief Ed Woodward, if online platforms were to purchase some of the League's rights this would help it go international, at a time where audiences outside the UK are increasing.
"A word on broadcasting, reports of the death of live sport are greatly exaggerated.
"I just came from a Premier League meeting, where research shows that the league's global cumulative audience has increased nine per cent year-by-year, with particularly strong increases in Asia and North America," he told investors on the New York Stock Exchange.