Air passenger traffic falls at steepest rate since 9/11 in February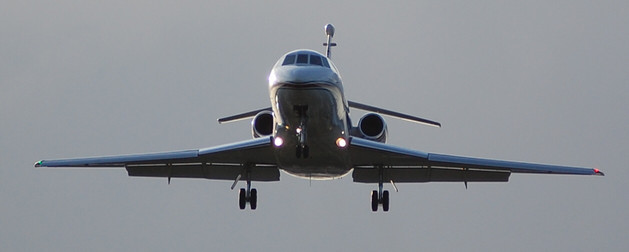 Air passenger numbers tumbled in February at the steepest rate since the terrorist attacks on the World Trade Centre in 2001, industry data showed on Thursday.
The Geneva-based International Air Transport Association said demand, measured in total revenue passenger kilometres (RPK), fell 14.9% year-on-year in February.
The fall was primarily caused by a collapse in domestic travel in China and slowing international demand to and from the wider Asia Pacific region following the coronavirus outbreak in the Chinese city of Wuhan.
In the Asia Pacific region, February's RPK slumped 41.3%, and by 22.2% in North America.
There was modest growth in Europe, Latin America and the Middle East, ahead 0.7%, 3.1% and 1.7% respectively. But that is expected to be reversed as the pandemic, and government measures to contain it, spreads.
The overall global slide in February was the steepest seen since 2001, IATA said.
Capacity, measured in available seat kilometres, fell 8.7% while the load factor came down 4.8 percentage points to 75.9%.
Alexandre de Juniac, IATA director general, said coronavirus was the "biggest crisis the industry has ever faced".
He continued: "Airlines were hit by a sledgehammer called Covid-19 in February. Borders were closed in an effort to stop the spread of the virus. And the impact on aviation has left airlines with little to do except cut costs and take emergency measures in an attempt to survive these extraordinary circumstances."
Increasingly stringent lockdown measures worldwide have curtailed travel, closed borders, shut airports and grounded airlines.
Earlier on Thursday, reports emerged that IAG-owned British Airways was preparing to furlough 36,000 staff in response the pandemic. EasyJet has grounded its entire fleet for at least two months, while Virgin Atlantic is in talks with the British government about a possible state bail out.
In the US, American Airlines plans to cut 75% of its international flights until early May, while Delta has reduced both domestic and international capacity.
"This is aviation's darkest hour and it is difficult to see a sunrise ahead unless governments do more to support the industry through this unprecedented global crisis," de Juniac said.